Here's the list of 25 best movies of all time ever made
Celebrate some of the greatest films of all time; Here are 25 most epic films that are not to be missed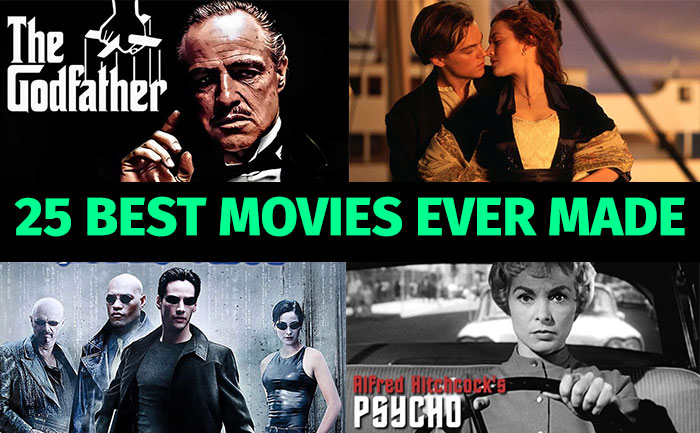 One of the best forms of entertainment loved by all is movies. Yes, from superheroes, Gangsters, lovers, slaves, peasants, techies, astronauts. aliens are some of the genres that are a hit with cinemagoers.
Today we are sharing with you a list of 25 best movies ever made. They are ranked not only by fans but also critics and cinema experts best movies. The list includes a wide range of films, from top action films and blockbusters to established, highly-regarded classics of the Golden Age of Hollywood. The entries span many genres and were recognized in their own time.
we've rounded up some timeless flicks. Whether you fancy a gripping drama about an organized crime syndicate or a romantic classic. There's no better time to check out some of cinema's best. Each one of these films delivers a heady dose of nostalgia.
Here is a list of the 25 best movies ever made:
1. Gone With The Wind: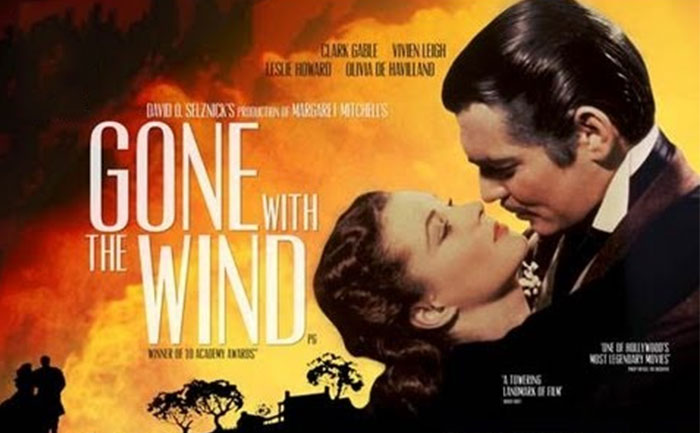 The original epic is one of the best movies that features the stunning beauty Vivien Leigh as Scarlett O'Hara. The plucky Southern belle is wooed by Clark Gable's Rhett Butler against the backdrop of the Civil War. Supporting actress Hattie McDaniel was the first African-American actor to win an Academy Award.
2. The Good, The Bad, and The Ugly: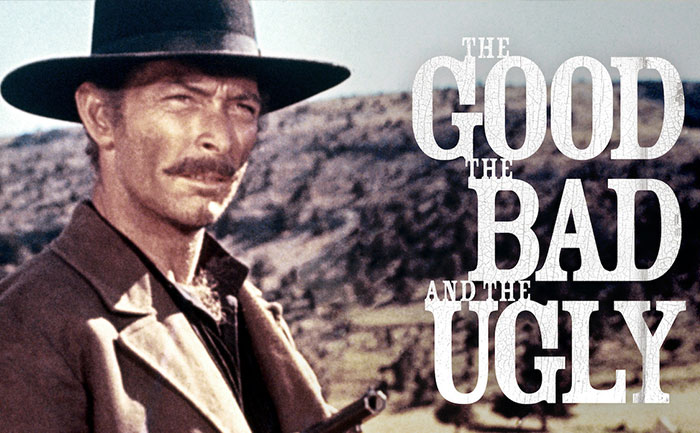 A bounty hunting scam joins two men in an uneasy alliance against a third in a race to find a fortune in gold buried in a remote cemetery. This Western drama was part of a trilogy. It was one of the most loved films directed by Sergio Leone and featuring Clint Eastwood, Eli Wallach, Lee Van Cleef, Aldo Giuffrè.
3. Schindler's List: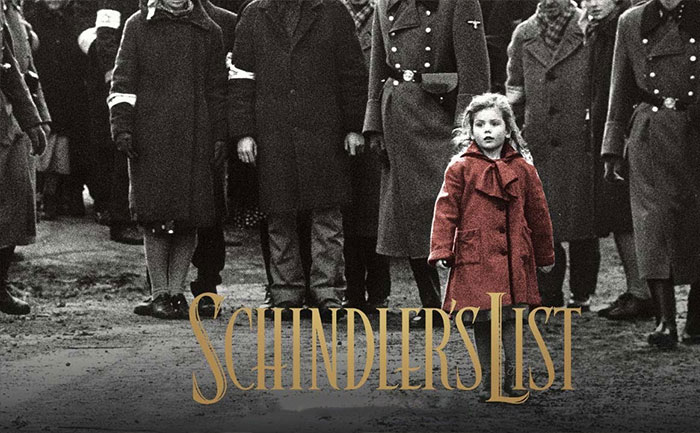 The Steven Spielberg directorial is all about what happens in German-occupied Poland during World War II. An industrialist Oskar Schindler becomes concerned for his Jewish workforce after witnessing their persecution by the Nazis. He saved the lives of thousands of Jews by offering them employment. The movie featured Liam Neeson, Ralph Fiennes, Ben Kingsley, Caroline Goodall in pivotal roles.
4. The Godfather: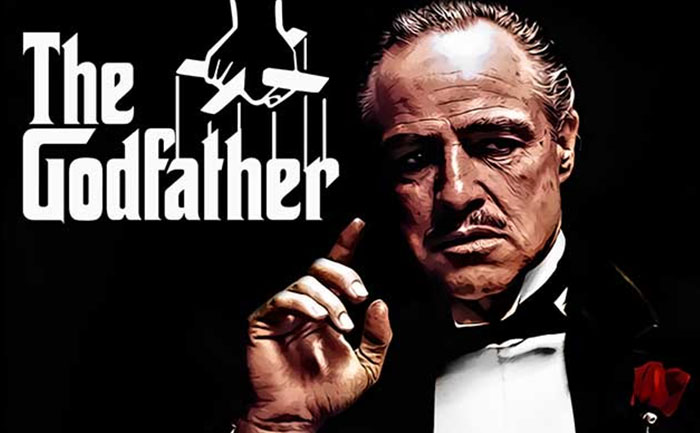 The Mafia drama based on the book by Mario Puzo is all about an ageing patriarch of an organized crime dynasty transferring control of his clandestine empire to his reluctant son. The Francis Ford Coppola directorial featured Marlon Brando, Al Pacino, James Caan and many others in pivotal roles. It is till date known as one of the best movies ever made on crime.
5. Matrix: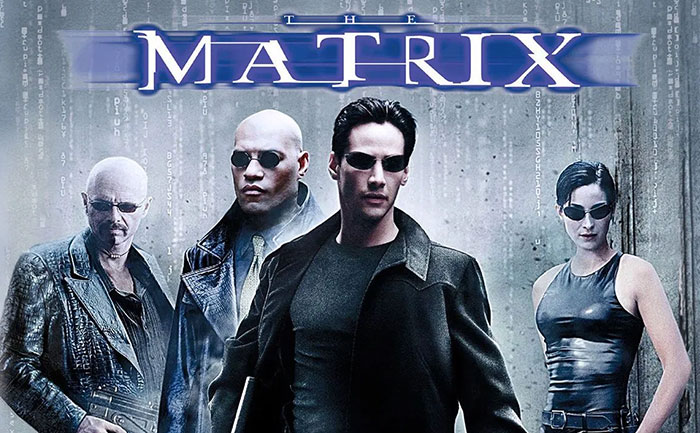 The movie that was welcomed with open arms by the new generation. It is all about a computer hacker who learns from mysterious rebels about the true nature of his reality and his role in the war against its controllers. The Lana Wachowski and Lilly Wachowski directorial featured Keanu Reeves, Laurence Fishburne, Carrie-Anne Moss, Hugo Weaving.
6. Raiders of the Lost Ark: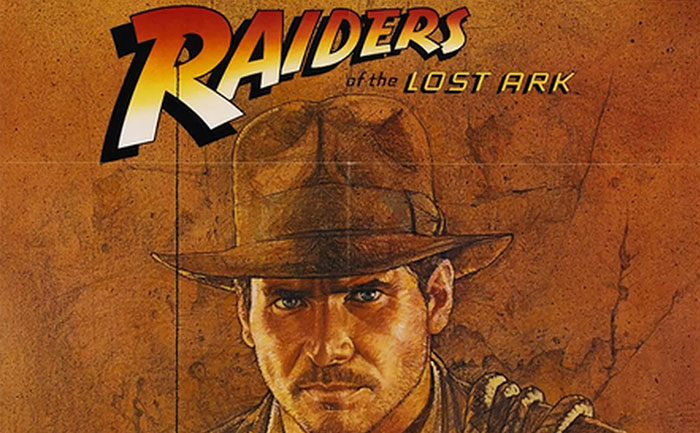 In 1936, archaeologist and adventurer Indiana Jones is hired by the U.S. government to find the Ark of the Covenant before Adolf Hitler's Nazis can obtain its awesome powers. This action-adventure film was directed by Steven Spielberg and had Harrison Ford, Karen Allen, Paul Freeman, John Rhys-Davies. Truly the best movie.
7. Terminator 2: Judgment Day: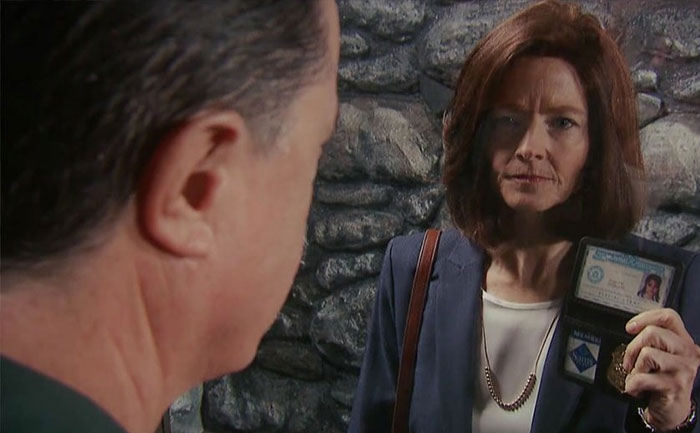 A cyborg, identical to the one who failed to kill Sarah Connor, must now protect her teenage son, John Connor, from a more advanced and powerful cyborg. The sci film directed by James Cameron featured Arnold Schwarzenegger, Linda Hamilton, Edward Furlong, Robert Patrick in unforgettable roles.
8. Fight Club: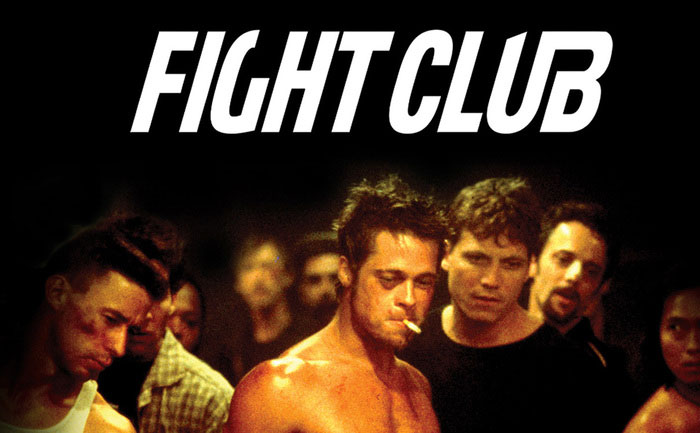 An insomniac office worker and a devil-may-care soapmaker form an underground fight club that evolves into something much, much more. The David Fincher movie had the dashing Brad Pitt, Edward Norton, Meat Loaf, Zach Grenier. It is one of the best movies made.
9. Psycho: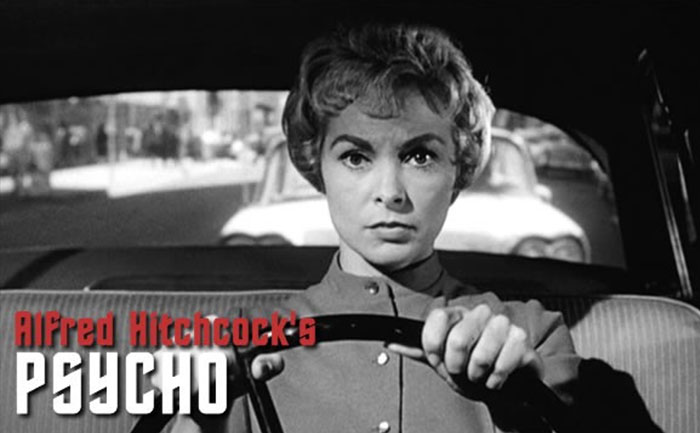 A Phoenix secretary embezzles forty thousand dollars from her employer's client, goes on the run, and checks into a remote motel run by a young man under the domination of his mother. This Alfred Hitchcock mystery drama with an edge of the seat drama featured Anthony Perkins, Janet Leigh, Vera Miles, John Gavin
10. Casablanca: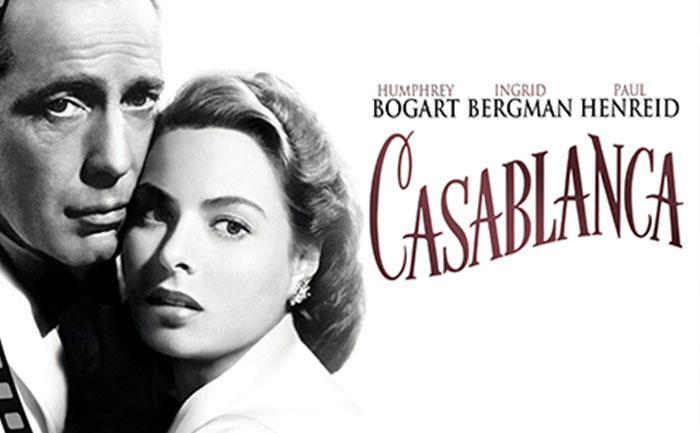 A cynical American expatriate struggles to decide whether or not he should help his former lover and her fugitive husband escape French Morocco. A Michael Curtiz directorial featured, Humphrey Bogart, Ingrid Bergman, Paul Henreid, Claude Rains.
11. Forrest Gump: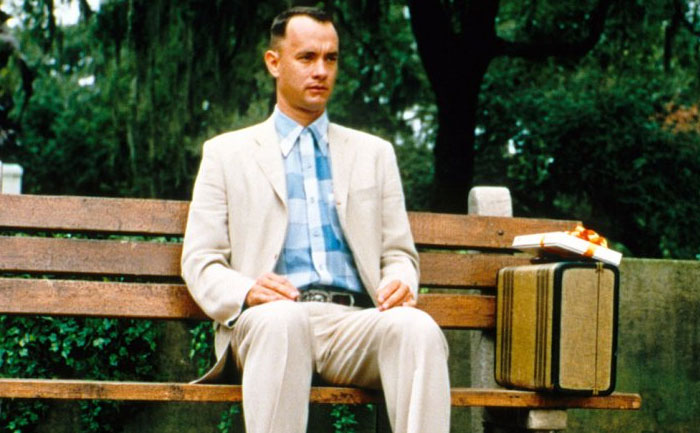 Forrest Gump is a 1994 American comedy-drama film directed by Robert Zemeckis and written by Eric Roth.
The presidencies of Kennedy and Johnson, the events of Vietnam, Watergate, and other history unfold through the perspective of an Alabama man with an IQ of 75. It featured Tom Hanks, Robin Wright, Gary Sinise, Sally Field
1
2. Si
lence of the Lambs: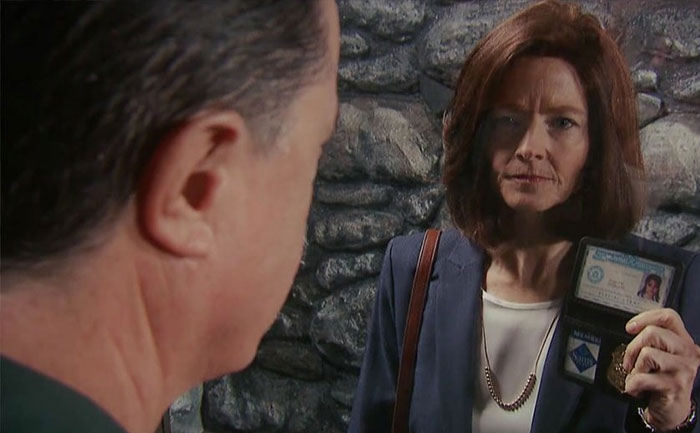 Clarice Starling, an FBI agent, seeks help from Hannibal Lecter, a psychopathic serial killer and former psychiatrist, in order to apprehend another serial killer who has been claiming female victims. Directed by Jonathan Demme it featured Anthony Hopkins, Jodie Foster, Anthony Hopkins, Scott Glenn, Ted Levine, and Anthony Heald.
13. Seven Samurai: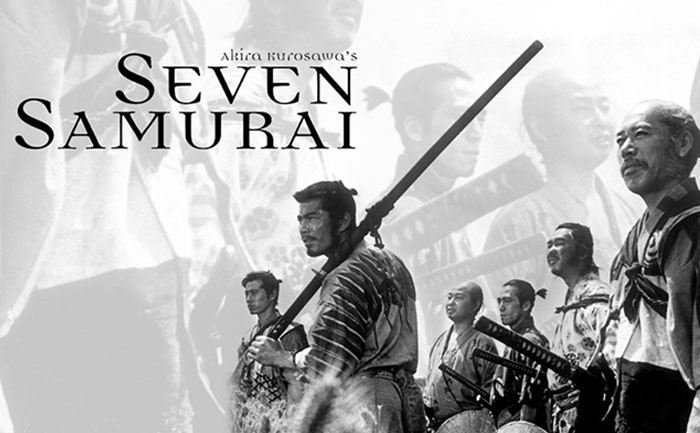 A poor village under attack by bandits recruits seven unemployed samurai to help them defend themselves from the cruel bandits. As the samurais teach the natives how to defend themselves, the village is attacked by a pack of 40 bandits. The Magnificient Seven a Hollywood film was based on this film. Directed by Akira Kurosawa it featured Toshirô Mifune, Takashi Shimura, Keiko Tsushima, Yukiko Shimazaki in important roles.
14. Jurassic Park: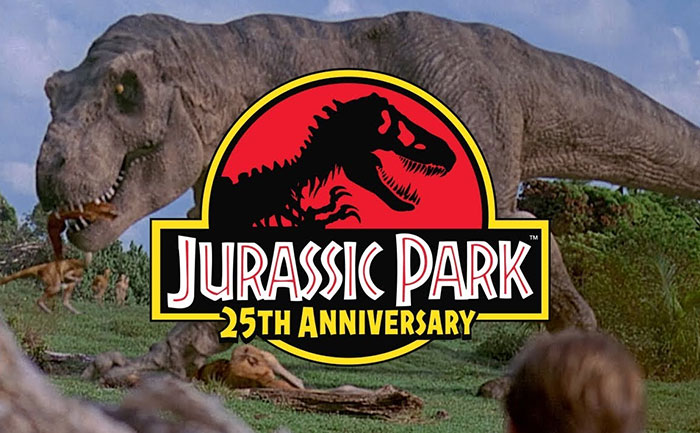 In Steven Spielberg's massive blockbuster, palaeontologists Alan Grant (Sam Neill) and Ellie Sattler (Laura Dern) and mathematician Ian Malcolm (Jeff Goldblum) are among a select group chosen to tour an island theme park populated by dinosaurs created from prehistoric DNA. The park's mastermind, billionaire John Hammond (Richard Attenborough), assures everyone that the facility is safe. But they soon find out otherwise when various ferocious predators break free and go on the hunt.
15. Lord of the Rings: Fellowship of the Ring: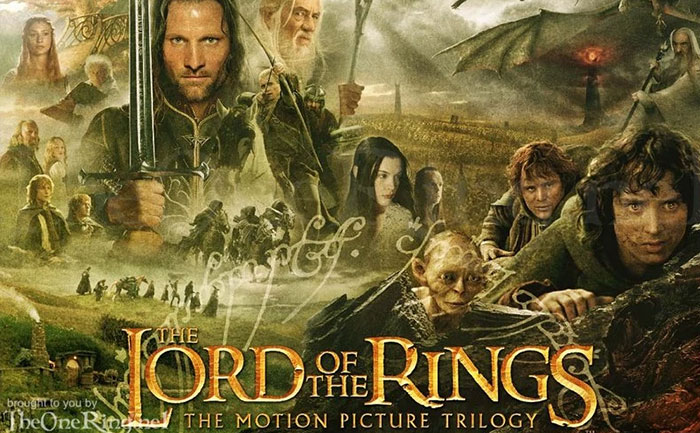 A young hobbit, Frodo, who has found the One Ring that belongs to the Dark Lord Sauron, begins his journey with eight companions to Mount Doom, the only place where it can be destroyed. The film features an ensemble cast including Elijah Wood, Ian McKellen, Liv Tyler, Viggo Mortensen, Sean Astin, Cate Blanchett, John Rhys-Davies, Billy Boyd, Dominic Monaghan, Orlando Bloom, Christopher Lee, Hugo Weaving, Sean Bean, Ian Holm, and Andy Serkis. It was followed by The Two Towers (2002) and The Return of the King (2003).
16. The Dark Knight: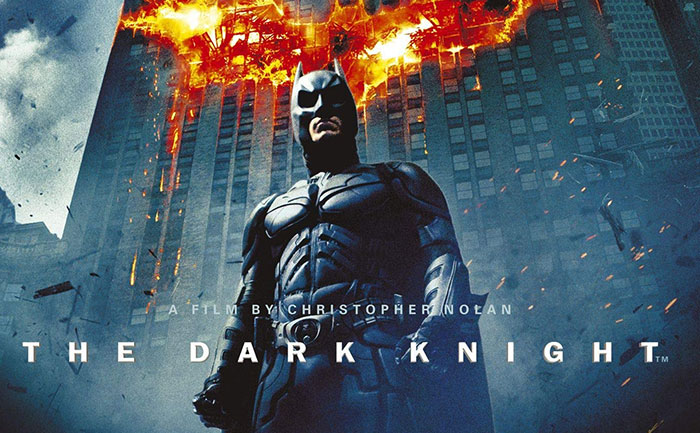 The Dark Knight is a 2008 superhero film directed by Christopher Nolan, based on the DC Comics character. Batman. Bruce Wayne (Christian Bale), Police Lieutenant James Gordon (Gary Oldman) and District Attorney Harvey Dent (Aaron Eckhart) form an alliance to dismantle organized wrongdoings in Gotham City. A mad man known as the Joker (Heath Ledger) who seeks to undermine Batman is a bane to their plans.
17. Star Wars: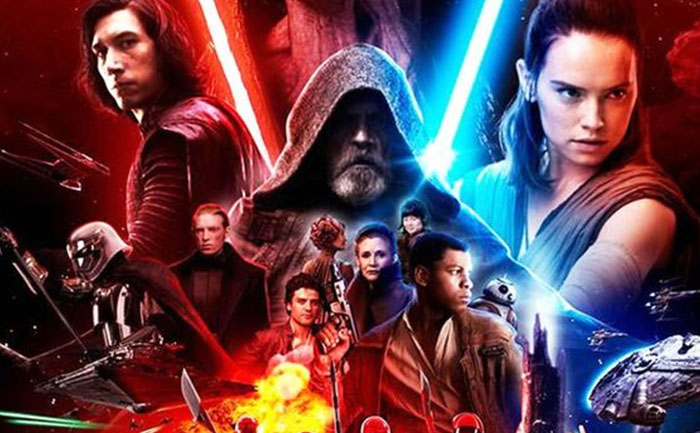 Star Wars is a 1977 American epic space opera film written and directed by George Lucas. The first release in the Star Wars franchise, it stars Mark Hamill, Harrison Ford, Carrie Fisher, Peter Cushing, and Alec Guinness. The plot focuses on the Rebel Alliance, led by Princess Leia, and its attempt to destroy the Galactic Empire's space station, the Death Star.
18. Gladiator: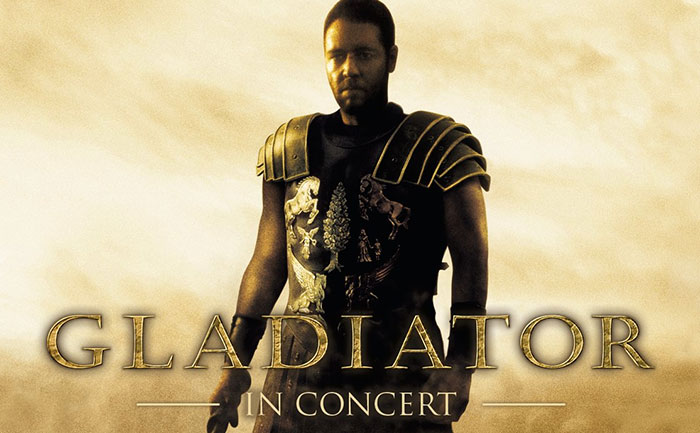 Gladiator is a 2000 American-British epic historical drama film directed by Ridley Scott, starring Russell Crowe, Joaquin Phoenix, Connie Nielsen, Ralf Möller, Oliver Reed, Djimon Hounsou, Derek Jacobi, John Shrapnel, and Richard Harris. Crowe portrays the fictional character, loyal Roman general Maximus Decimus Meridius, who is betrayed when Commodus, the ambitious son of Emperor Marcus Aurelius.
19. Saving Private Ryan: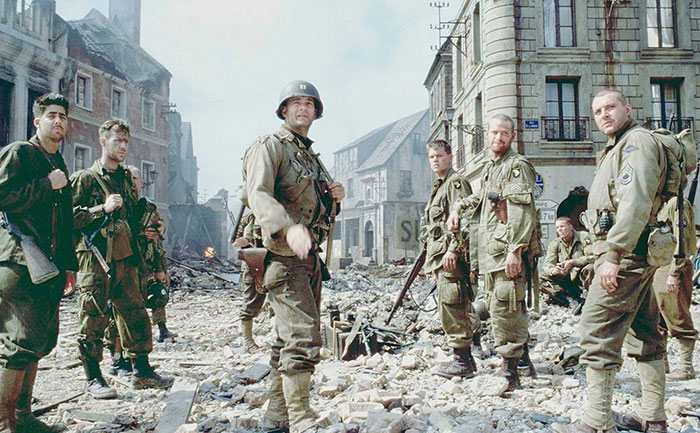 Saving Private Ryan is a 1998 American epic drama war film set during the Invasion of Normandy in World War II. Directed by Steven Spielberg and written by Robert Rodat, the film is notable for its graphic and realistic portrayal of war, and for the intensity of its opening 27 minutes, which depict the Omaha Beach assault of June 6, 1944. The ensemble cast of Tom Hanks, Matt Damon, Vin Diesel +more made it one of the unmissable film.
20. Braveheart: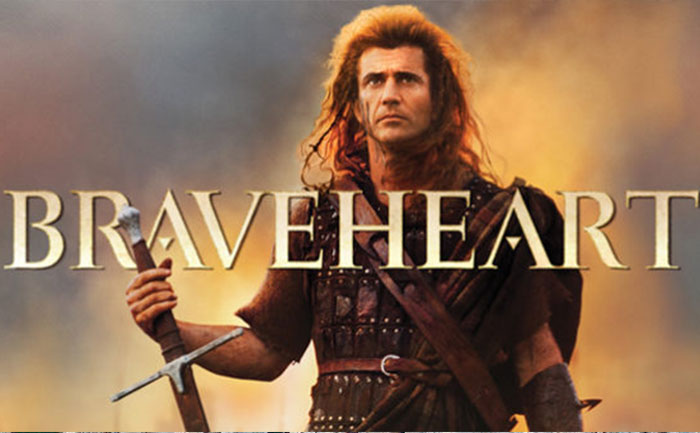 Braveheart is a 1995 epic historical medieval war drama film directed by and starring Mel Gibson. Gibson portrays William Wallace, a 13th-century Scottish warrior who led the Scots in the First War of Scottish Independence against King Edward I of England. The story is based on Blind Harry's epic poem The Actes and Deidis of the Illustre and Vallyeant Campion Schir William Wallace. Also featuring Sophie Marceau, Brendan Gleeson and more it went on to garner much praise.
21. Jaws: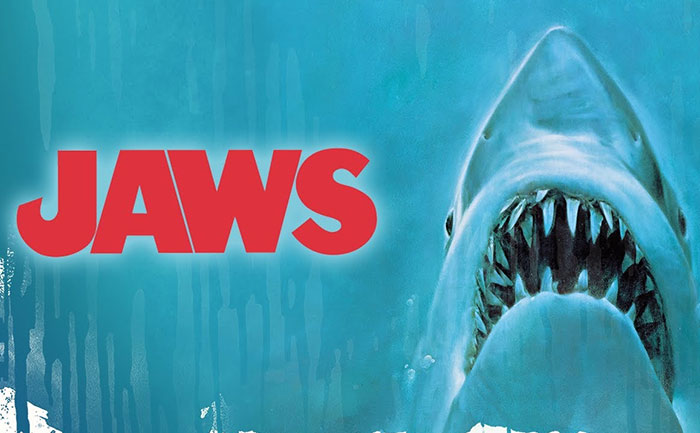 Jaws is a 1975 American thriller film directed by Steven Spielberg and based on Peter Benchley's novel of the same name. The prototypical summer blockbuster, its release is regarded as a watershed moment in motion picture history. In the story, a giant man-eating great white shark attacks beachgoers on Amity Island, a fictional summer resort town, prompting the local police chief to hunt it. It had Steven Spielberg, Richard Dreyfuss, Roy Scheider in leading roles.
22. Titanic: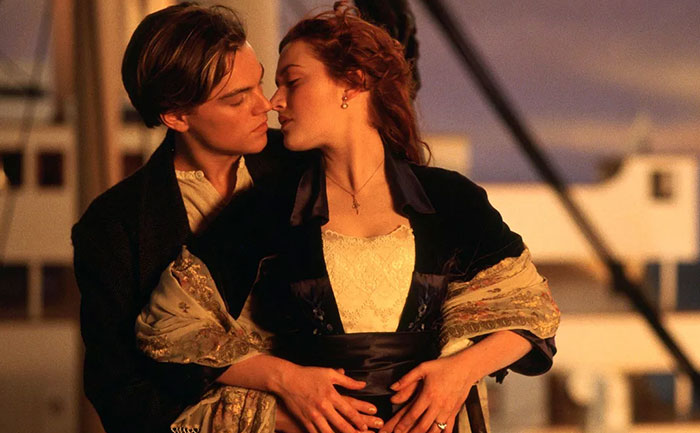 Titanic is a 1997 American epic romance and disaster film directed by James Cameron. A seventeen-year-old aristocrat (Kate Winslet) falls in love with a kind but poor artist (Leonardo DiCaprio) aboard the luxurious, ill-fated R.M.S. Titanic. How their love flourishes but ends in a tragedy. A James Cameron directorial the movie features, Leonardo DiCaprio, Kate Winslet, Kathy Bates. It is truly one of the best movies to be made on such a grand scale.
23. Rocky: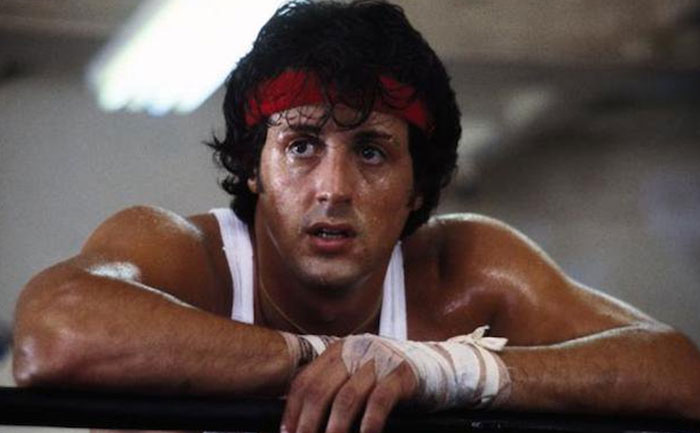 Rocky is a 1976 American sports drama film directed by John G. Avildsen. A small-time boxer (Sylvester Stallone) gets a supremely rare chance to fight a heavy-weight champion (Carl Weathers) in a bout in which he strives to go the distance for his self-respect. The movie went on to be one of the most loved franchise. The John G. Avildsen directorial features, Sylvester Stallone, Joe Frazier, Burgess Meredith and many more.
24. Avatar: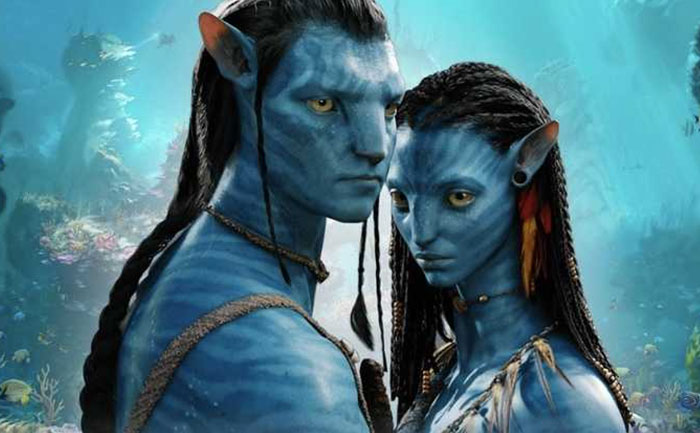 Avatar is a 2009 American epic science fiction film written and directed by James Cameron, and starring Sam Worthington, Zoe Saldana, Stephen Lang, Michelle Rodriguez, Joel David Moore, Giovanni Ribisi and Sigourney Weaver. The film is set in the mid-22nd century, when humans are mining a precious mineral called unobtanium on Pandora, a lush moon of a gas giant in the Alpha Centauri star system.
25. The Exorcist: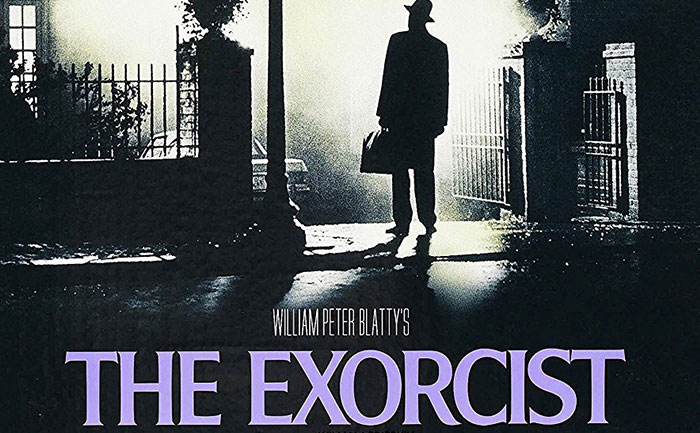 The Exorcist is a 1973 American supernatural horror film directed by William Friedkin, adapted by William Peter Blatty from his 1971 novel of the same name. The book, inspired by the 1949 exorcism case of Roland Doe, deals with the demonic possession of a 12-year-old girl and her mother's desperate attempts to win back her child through an exorcism conducted by two priests. The film features Max von Sydow, Ellen Burstyn, Linda Blair.
Also Read: Top 25 Most Dangerous Dog Breeds in the World