TMC team reaches Assam to meet family of deceased in Tinsukia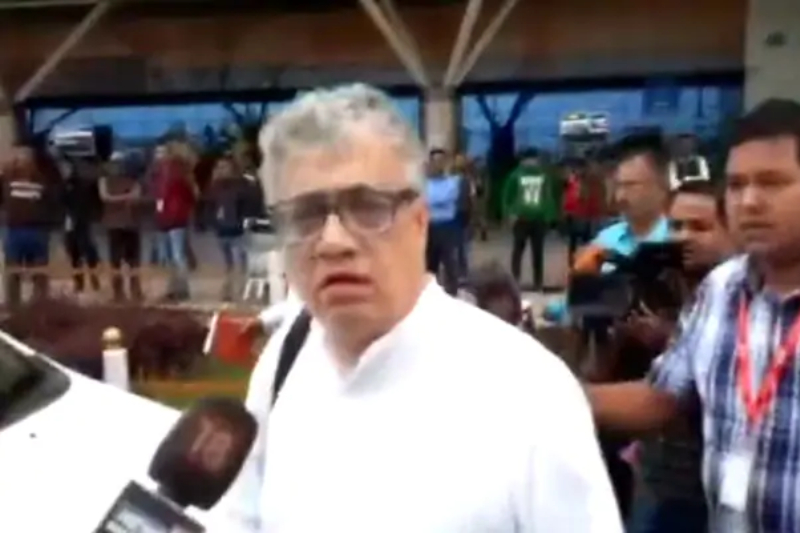 The Trinamool Congress (TMC) team including Derek O'Brien, Mamata Bala Thakur, Mahua Moitra have reached in Assam's Dibrugarh and will be heading to meet the families of martyred, who were brutally massacred by suspected terrorists in Tinsukia.
West Bengal Chief Minister — Mamata Banerjee — has expressed her anguish over the killings and said that 'environment of violence' is prevailing in the country.
In the incident, at least five members of the Bengali community, including two of a same family, were allegedly killed by the United Liberation Front of Assam's Paresh Baruah faction (ULFA-I) on the banks of the Lohit river.
According to reports, the terrorists had randomly picked five people at gunpoint from Kherbari Bisonibari area. However, the ULFA outfit has denied its involvement in the killing.
The TMC party has demanded Assam Chief Minister Sarbananda Sonowal resignation for not ensuring the safety of the citizens and asked for a court-monitored probe into the killings.
A TMC delegation of six lawmakers had gone to Silchar on August 2 to assess the situation in Assam in the wake of the publication of the complete draft of the National Register of Citizens (NRC) on July 30 but was stopped at the airport and sent back the next day.
Assam police sources say that the TMC delegation will be allowed to meet the families under heavy security presence.
The police are also looking for the suspected terrorists in and around the district's Sadiya area. Although the police have not identified the culprits yet, they have arrested two senior leaders of the ULFA's pro-talk faction — Mrinal Hazarika and Jiten Dutta — in connection with allegedly provocative comments made against the state's Bengali community last month.
Also read: Omar Abdullah: Mainstream political space has shrunk in Valley