Amazon Quiz Answers March 17, 2020: Win GoPro Hero 8
Here are the answers to Today's Amazon Quiz (March 17, 2020).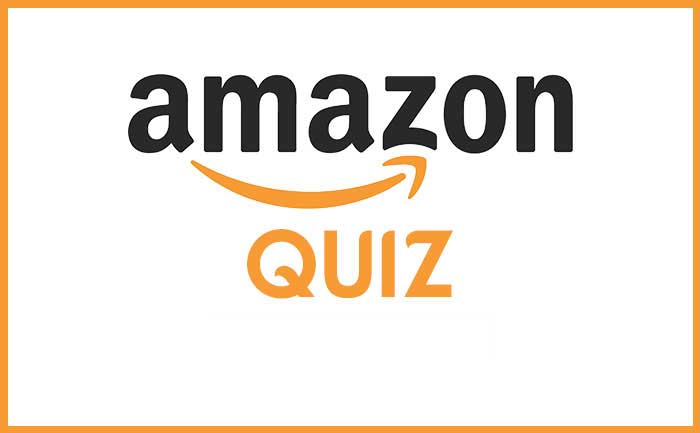 As we all know Amazon Indian brings Amazon Quiz for its customers and thousands of people belonging to various countries take part in the Quiz, we have brought to you answers of Today's Amazon Quiz (March 17, 2020).
Before we reveal the prize of Today's Amazon Quiz, let us tell you that people can only participate int eh quiz via Amazon App. Yes, it is not available for desktop and PC users.
Multiple quiz winners will be given prizes like iPhone X, iPhone Xs, Seagate HDD, GoPro Hero 8 Camera, LG Smartphones, Amazon Pay Balance & many more. If you managed to answer today's Amazon Quiz, you can Go Pro Hero 8. 
Yes, you read that right. You should know that Amazon Quiz begins at 8:00 am every day. Check out all the answers to Amazon Quiz for Friday (March 17, 2020).
Amazon Quiz Answers 16 March 2020 – Win GoPro Hero 8
1) Which of these is a platform from Google's Jigsaw technology incubator used to spot fake and doctored images?
Ans – Assembler
2) Which of these company's newest venture is princess-inspired bridal wear?
Ans – Disney
3) Which of these teams recently beat Karnataka in the semis to reach their first Ranji trophy final since the 2006/07 season?
Ans – Bengal
4) Which is the first commercial space tourism company to go public?
Ans – Virgin Galactic
5) The mortal remains of Guruvayur Padmanabhan was recently consigned to flames in Ernakulam district on March 1st. What animal is it?
Ans – Elephant
Amazon Quiz Contest Details
Amazon Quiz Today's Prize: GoPro Hero 8
Amazon Quiz Timing: 8:00 am to 12:00 noon (IST)
Amazon Quiz Contest Date: 16 March 2020
Amazon Quiz Contest Winner List: 31 March 2020
Amazon Quiz Contest Previous Prizes
How To Take Part In Amazon Daily Quiz March 17, 2020
If you do not have Amazon App, Download it from Google Play Store OR Apple Store.
After downloading the Amazon App, Sign In.
Go to Home page & scroll down until you see "Amazon Quiz 17 March" banner, tap on it.
Now just tap on start tab to play the Amazon Quiz.