Tokyo Olympics: First Case Of COVID-19 Confirmed in Olympic Village
The Tokyo Olympics has registered its first COVID-19 case in the Olympic Village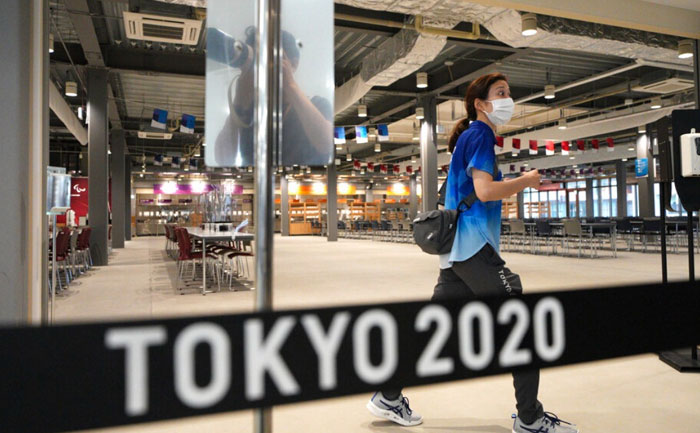 The Tokyo Olympics is all set to begin amid the COVID-19 Pandemic. Six days before the opening ceremony, the Tokyo Olympics has registered its first Covid-19 case in the Olympics village. The Tokyo 2020 CEO Toshiro Muto confirmed that a visitor from abroad who was involved in organising the Games has tested positive for the dreaded virus. The organisers have refused to identify the infected person.
Masa Takaya, spokesman for the Tokyo organising committee said, "There was one person in the Village. That was the very first case in the Village that was reported during the screening test. Right now this person is confined to a hotel. "
Athletes have started to arrive in Tokyo for the Olympics. All the athletes, as well as their support staff, will be residing in the Olympic village during the duration of the Games. Japan has also put multiple security protocols for the athletes participating in the Olympics.
Athletes will be tested daily for the coronavirus,
If positive they will be isolated in the athletes' village.
They have to stay in the athletes' village, or locked-down bubbles at venues or training sites.
If they break the rules the athletes could be sent home or receive fines.
All will be asked to install two apps when entering Japan.
One is an immigration and health reporting app.
The other is a contact tracing app that uses Bluetooth.
They will also have to give consent to allow organizers to use GPS to monitor their movements.
The Games are set to begin on July 23.
Also Read:  Tokyo Olympics 2021: How to watch Opening Ceremony, Schedule and Events