How To Use Zoom App: List Of Key Features And How To Host A Meeting
If you have been juggling to use the latest in-vogue Zoom app for meeting and video calls, then here's your complete guide to using it. Check out the step-by-step guide on how to host a Zoom meeting, how you can use interesting features on the Zoom app from the phone as well as on the web. Also, know about key features on the application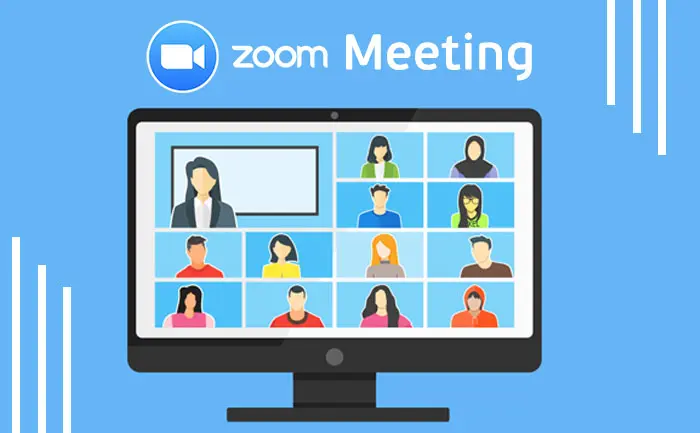 The pandemic Coronavirus outspread has taught us the importance of being around people and communications. Thanks to the evolution in the digital space that we are not completely isolated while being following the quarantine at our homes. If something has helped us to remain in good contact with our friends, family or colleagues, then it's a social media platform. Due to the pandemic lockdown, Zoom meetings have suddenly become vogue. However, people who are not well versed with technical things often find it difficult to attend any Zoom meetings or to call somebody through the app. If you have been struggling with such issues, then you are at the right place to overcome these challenges(after all life is all about overcoming challenges and learning new things!). In this article, we take you through all the key features, how to use Zoom on mobile as well as on the web, how to host a Zoom meeting and also know key features of the Zoom app.
List Of Key Features On Zoom App:
1. HD Video And Audio
Zoom app allows users to make video-conference calls with the streaming of high-quality HD video and audio. This gives a great user experience with good picture quality. Those having connectivity issues can also lower the quality of the picture/video just by enabling the option.
2. Audio-only Option
Zoom meeting app is primarily known for its video-conferencing tool. However, it also allows users to host audio-only conferencing. One needs to simply turn their video off upon joining the meeting and they can only share their audio while being a part of the meeting. If one changes their mind to be visible on the video, they can simply need to click on the video icon.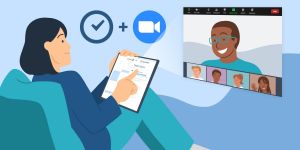 3. Cross-platform Messaging
Zoom meeting (video or only audio) can be done using desktop clients, the mobile app or browser clients. All the versions work in support of cross-platform communications for instant message sharing, video-audio streaming. Apparently, one can use Mio to connect Slack and Zoom Chat in order to send messages cross-platform. By installing a universal channel or enabling direct messaging interoperability, one can enable- Cross-platform chat between Microsoft Teams and Zoom users. Message edits and deletions across the platform options are available.
4. End-to-end Encryption
All the communications that take place on Zoom- video or only audio use a 256-bit TLS encryption and all the shared content uses AES-256 encryption. Last year as a security initiative, Zoom apparently worked on its end-to-end encryption (E2EE), which was presented as an option to enable and disable.
5. Touch Up My Appearance
This feature on Zoom enables users to create a soft tone to their video appearance at a meeting. The Touch Up My Appearance feature automatically retouches the video display giving it a beautiful tone. Users who have some light issues or not looking their best in the video can use it to smooth out the skin tone giving their video a more polished look. Simply enable the Touch Up My Appearance and use it automatically while hosting a meeting.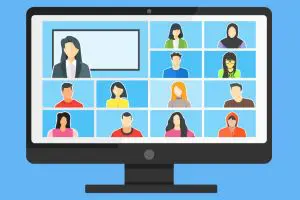 6. Instant Messaging
Users can share instant messages while being a part of the meeting. Zoom Chats helps users to engage in a message conversation which can be used through desktop, mobile as well as browser versions. This chat box option is to help users to chat with somebody, without interrupting the presenter or meeting members during the conference. This is one of the great ways to also remind somebody about the key elements to be discussed in the meeting.
7. File Sharing
Users can also effortlessly share files with other members on Zoom. The in-meeting file transfer option lets the user send files to any selected participants using the meeting chat option. These files can be shared directly on the group chat or with a single user while being a part of the meeting. All you need to do is click the File option, then click Your Computer to send a local file. Note: You can also send a file from a third-party file sharing service.
8. Virtual Hand-raising
Zoom also has this really cool feature of virtual hand-raising, wherein participants can show their support to the presenter or represent something using their hands to alert the host. This can also be used if anyone wants to speak or interrupt. This feature surely maintains the conference meeting a smooth process.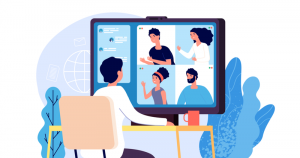 9. Enable Polling
While having group discussions, polling has its own use. The Zoom app has a polling feature that can be used while hosting the meetings. It lets the participants vote on a poll created by the host. One simply needs to create a single choice or multiple choice question to learn about the opinions through allowing participants at the meeting. You can even download a polling report after the meeting is done.
10. Screen Sharing
The zoom screen-sharing feature lets the host share his/her screen with the participants of the meeting. Having permissions, the participants can view the screen shared by the host. The screen sharer can choose to share their entire desktop or phone screen, a specific app, a portion of their screen, a whiteboard or select from the other options. Participant screen sharing can be restricted by the host. By using the screen-sharing option, one can explain business plans and creative aspects to the participants.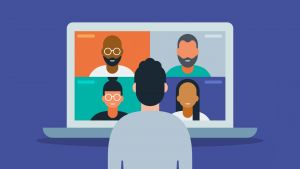 Step-By-Step Process To Host Zoom Meeting:
First, you need to have the Zoom app installed on your phone or Laptop /PC(You can also use it on the web)
Now sign up with your credentials
Once done with the setting up, click on the Host a Meeting option
Then click the Invite button at the bottom of the meeting window
Then you can choose participants sharing the invitation
Schedule a Meeting
Now give the meeting title by adding text in the Topic field
In the When option enter- Start time, Duration (only 45 minutes allowed for Basic accounts), Time Zone
Then Choose from these options- Video(Host and Participant video appearing when joining a meeting) or Audio( Telephone, Voip Only or Both)
Select additional Meeting Options, including require meeting password, if you need
Select which Calendar type you wish to create the invitation with
Now click on the Schedule button.
Voila! Your meeting will be scheduled
If you found the above information helpful, then do let us know. For more such updates, stay hooked on to The Live Mirror.
Also Read:  NBC Cancels 'Golden Globes' For 2022 Amid HFPA Controversy