Tom Clancy's Ghost Recon Breakpoint Gets Its First Raid
Project Titan will be the first-ever raid in the history of Ghost Recon Breakpoint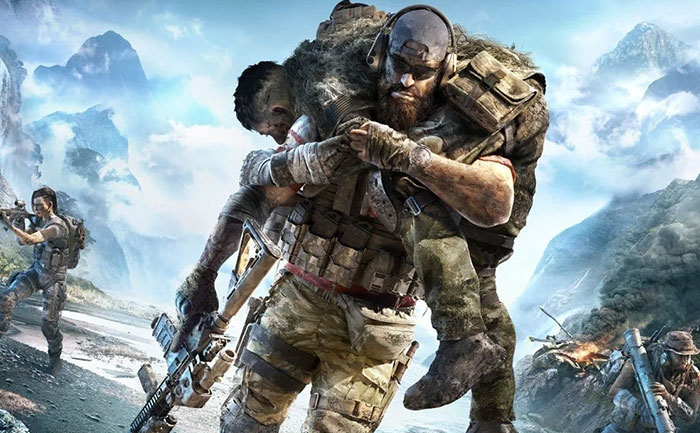 Ubisoft's Ghost Recon Breakpoint is ready for its first raid ever. Tom Clancy's Ghost Recon Breakpoint released on October 4, 2019 and has received mixed to average reviews since the launch. However, Ubisoft stands firm in its belief that the game has the capability to entice the audience and continues to boost the game with timely updates and new content.
The latest of these boosts is Project Titan, the first-ever raid in the history of Ghost Recon Breakpoint. Project Titan is free for players on PC, PlayStation 4 and Xbox One. It will be available on Stadia later this year. Project Titan is end-game content and will require exceptional gear. Ubisoft has itself said that this is "the toughest end-game challenge". It tests the teamwork and ability of the players involved in the teams.
The premise of Project Titan is Golem Island which is a new location off the coast of Auroa. It has new environments full of sulfur, ashes and an active volcano. Red Wolves have taken over the island. There are new drones working against players and it is their job to gather information and take out these drones. There are four bosses in this raid. Baal, Quantum Computer, Gargoyle, and Cerberus, each has a unique design and mechanics. It will require tactical coordination and communication on part of the players to overcome these bosses.
The player's gear must be over 150 to access Project Titan. At first, the raid will be available in normal difficulty and offer best loots and prizes at completion. Ghost Recon Breakpoint will provide two additional modes in early 2020 namely the Easy and Heroic.
ALSO READ: Rainbow Six Siege Launches Limited Time Money Heist Crossover