Tom Cruise Schools Mission: Impossible 7 Crew for Not Following COVID-19 Safety Protocols
Tom Cruise Warns 'Mission Impossible' Crew Members for Not Following Covid-19 Protocols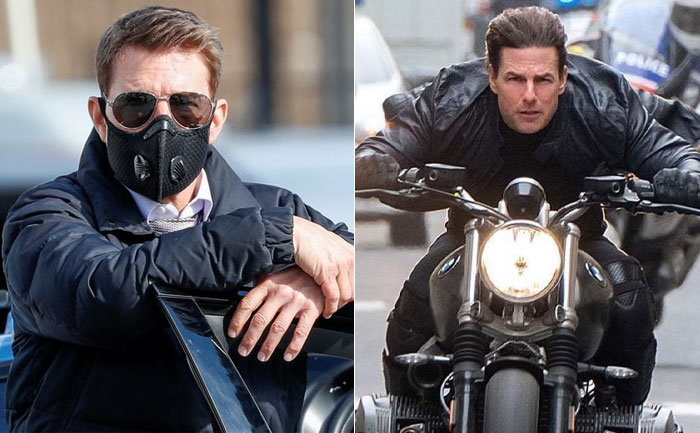 Hollywood superstar Tom Cruise is busy shooting for Mission: Impossible sequels in London. The actor has been diligently following COVID-19 safety protocols while filming the much-awaited action drama. Now reportedly audio of the actor yelling at the crew members for not following safety protocols on the sets is making waves on social media.
As reported by the London paper SUN, Cruise saw two crew members standing too close to one another in front of a computer screen. Slamming them for not following the safety protocols Tom who is one of the producers of the action drama yelled at the crew.
He said, "You can tell it to the people who are losing their f**king homes because our industry is shut down. It's not going to put food on their table or pay for their college education. That's what I sleep with every night – the future of this f**king industry!"
He added. "So I'm sorry, I am beyond your apologies. I have told you, and now I want it, and if you don't do it, you're out. We are not shutting this fucking movie down! Is it understood? If I see it again, you're fucking gone."
In October 12 people on set in Italy tested positive for COVID-19. Production resumed a week later and returned to the U.K. two weeks ago. Tom has been quite particular about following the rules on the sets of "Mission: Impossible 7". The film that is directed by Christopher McQuarrie is set to release on Nov. 19, 2021.
Check out the SUN EXCLUSIVE AUDIO shared by Rex Chapman on Twitter here,
Tom Cruise went ballistic on the Mission: Impossible 7 crew for breaking COVID protocols…pic.twitter.com/WbIpVlja7w

— Rex Chapman🏇🏼 (@RexChapman) December 16, 2020
Also Read: