Tom Hardy To Replace Daniel Craig as James Bond?
Tom Hardy to Replace Daniel Craig as M16 Agent James Bond after No Time To Die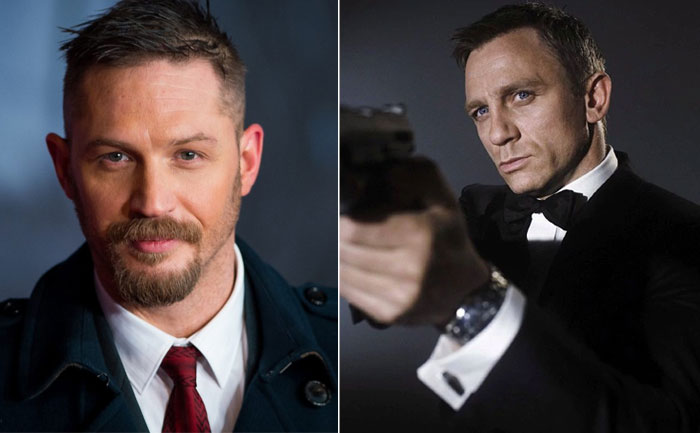 Hollywood star Daniel Craig is all set to don the garb of M16 agent James Bond for one last time in 'No Time To Die'. Ever since the actor made his decision public. Fans of the super spy have been wondering who will replace the actor. Speculations are on an all-time high as many think that Tom Hardy is an apt choice to play the M16 agent.
According to The Vulcan Reporter, Tom Hardy is set to replace Daniel Craig in the coveted role as James Bond in 007 movies. Reportedly Hardy has landed the role back in June, following a successful audition. He will take over as James Bond in upcoming releases post 'No Time To Die' which is Craig's swan song.
The reports further add that the producers will confirm the news once 'No Time To Die' hits the theatres. But the announcement can be delayed if the COVID-19 pandemic forces theatres to remain shut.
Hardy is not the only actor in the race, earlier names such as Idris Elba, Tom Hiddleston, Sam Heughan, Richard Madden, James Norton, and Michael Fassbender have been apparently in consideration.
The iconic character of James Bond 007 has been played by Sean Connery, David Niven, George Lazenby, Roger Moore, Timothy Dalton, Pierce Brosnan before Daniel Craig.
Speaking about 'No Time To Die' the makers had recently shared an action-packed teaser that increased the anticipation among fans. The 25th James Bond movie will release on November 12 in the UK and November 20 in the US.
Also Read: No Time To Die New Trailer: Daniel Craig Is On A Mission That Changes Everything