Is Tom Holland dating THIS Mysterious Blonde Girl? See Pics
Tom Holland was caught sharing drinks with a mysterious blonde girl.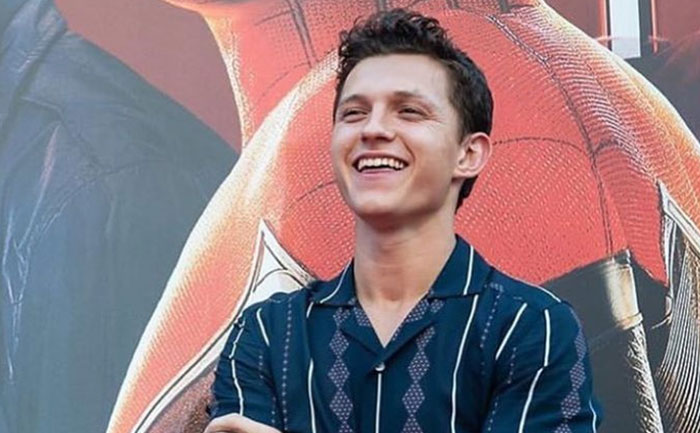 Tom Holland, known for his character Spiderman was seen with a mysterious blonde girl in London Hyde Park. After the rumours of him and Zendaya dating each other, Tom Holland denied having any relation with her. They were last seen in Spiderman: Far From Home (2019).
On 115th July, the 23-year-old actor was spotted with a girl in London Hyde Park. It looked like they were waiting for their drinks, beers and cocktails. According to People, both of them were wearing a Black tee and blue jeans. They were holding hands and were enjoying their quality time. The couple were photographed by British Summer Time in London Hyde Park.
During the interview with Elle for his new film, he disclosed that he was definitely a relationship person. "I'm not the fleeting type at all; it's not my way of life," the actor stated. He also expressed that he wasn't dating anyone, at the moment.
Meanwhile, Tom Holland's recent movie Spiderman: Far From Home crossed $850 million dollars. Rumours about an LGBTQ+ character in Marvel Franchise surfaced before the movie. Tom Holland expressed his views on this and told Sunday Times and cited by People that he has no issues with Spiderman/ Peter Parker being gay after the rumours.
"I can't talk about the future of the character because honestly I don't know and it's out of my hands. But I do know a lot about the future of Marvel, and they are going to be representing lots of different people in the next few years," Holland said.
He added, "The world isn't as simple as a straight white guy. It doesn't end there, and these films need to represent more than one type of person."
Also Read: This Video Of Spider-Man Twerking Will Drive Away Your Monday Blues