Tom Holland to take on Iron Man mantle after Spider Man 3?
Tom Holland's Spider-Man Will Become The MCU's New Iron Man. Deets Here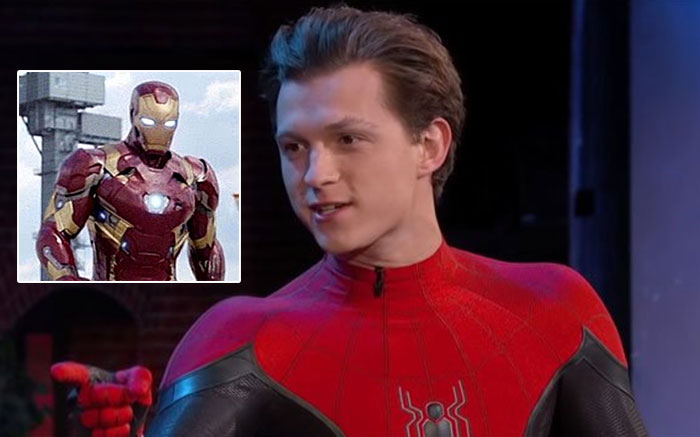 The year is filled with many surprises this year for Marvel fans. Speculations are rife that Tom Holland may be in for another iconic role after donning the role of Spider-Man. Well, a few weeks ago, Marvel Studios and Sony had announced that they have signed a two-movie Spider-Man deal. Now, rumours abound that Kevin Feige is planning something huge for Tom Holland in MCU.
As per We Got This Covered reports, the British actor may be gearing up to bid adieu to his Spider-Man avatar. He will be donning the Iron Man mantle, filling in Robert Downey Jr.'s shoes in the Marvel Cinematic Universe (MCU).
As per We Got This Covered report, Kevin Feige could be planning to lay a path for Peter Parker to become the next Iron Man in the Marvel Cinematic Universe. Tom Holland's character "will be the new Iron Man going forward. In the sense that he too will be the biggest, most well-known hero in the world, and will continue to wear iron suits that come complete with his own personal A.I.."
The crowd-favourite superhero made his comeback to the MCU last week. Tom Holland had made an emotionally pleading call to Mouse House head Bob Iger, which pushed Disney and Sony into striking another deal. This had unleashed a wave of elation amongst fans.
Either way, the next time we see Holland's web-slinger on the big screen will likely be Spider-Man 3, which is scheduled to hit theatres on July 16th, 2021.
Do you think Tom Holland can fill Robert Downey Jr's shoes as Iron Man? Do share your views.
Also Read: Tom Holland finally opens up on Marvel & Sony's Spider-Man Fallout