Travis Head seeking tips from Harry Nielsen to counter Ravichandran Ashwin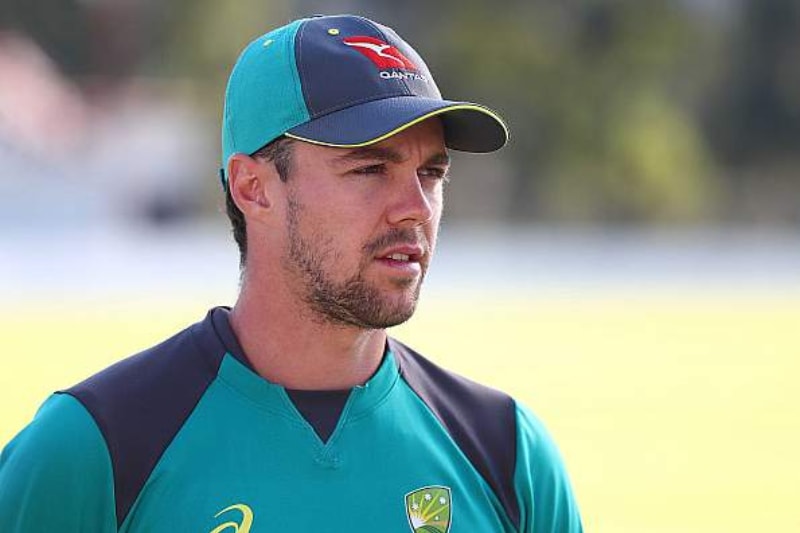 Left-handed batsman Travis Head is seeking advice from his teammate at state-level cricket Harry Nielsen in order to be able to battle India's ace off-spinner Ravichandran Ashwin in the upcoming Test series.
Nielsen who is also a left-hander like Head was part of the Cricket Australia XI that took on India in the practice match. Nielsen had faced the likes of Ashwin and dealt with him without much trouble as he scored a hundred.
"Harry Nielsen (Cricket Australia XI) played him well enough in the practice game, so I am looking forward to having a word with him (about facing Ashwin)," Head, as quoted by PTI said.
Ashwin has had considerable success against left-handers in his Test career so far and with the hosts likely to have at least four such batsmen in their line-up, Head feels that they would easily negate the threat posed by the Tamil Nadu bowler.
"I faced Ashwin a couple times in IPL before this, so don't have much experience of playing him in Test cricket. But we have batsmen who can play spin well.
Also read: Play hard but play fair: Earl Eddings to Australia
"Look, it is not just about one spinner. If we play six right-handers, they will play Ravindra Jadeja who is another good bowler. I think it will be a good contest," he said.
Head also expressed faith in the fact that Australian quicks would be able to keep Indian skipper Virat Kohli in check. Kohli has had a good time in Australia in the past two tours. He has five centuries in Tests Down Under–three of which came in Adelaide, the venue for the first Test.
(Image credit- Cricbuzz)