Himachal Pradesh: 35 students among 45 trekkers missing in Lahaul and Spiti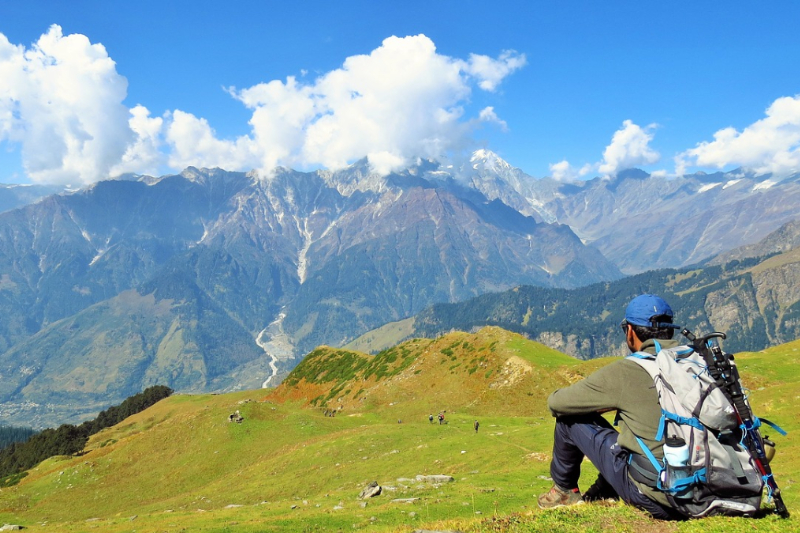 35 students from Roorkee's Indian Institute of Technology (IIT), among 45 trekkers, who had gone for trekking are reportedly missing since Monday, after heavy snowfall in Himachal Pradesh' mountainous Lahaul and Spiti district
Father of a student Rajvir Singh told ANI that, "that the group had gone for a trek to the Hampta pass and were supposed to return to the popular tourist hub of Manali. However, they have been unable to contact the group so far."
Himachal is reeling under heavy rains and snowfall for many days. Due to heavy rains and snowfall in several areas, at least five people have been killed and several injured. The heavy downpour was reported in Kullu, Kangra and Chamba district on Monday.
"Four people, including a girl, died in Kullu, while a man died in Kangra district as heavy rains triggered flash floods and landslides in many parts of the state Monday," reported ANI.
Schools have been advised to remain closed in the affected areas, including Kangra and Hamirpur district on Tuesday as a precautionary measure. Due to incessant rain, level in many rivers increased, a man was swept by the swelling Nahad Khad (rivulet) in Kangra, the district administration said.
Several residential houses were also swept away in flash floods as the Beas river seems to have crossed dangerous level, Forest Minister Govind Singh Thakur have cautioned people from going near rivers and high drains.
The district administration announced, "high alert" in Kullu where initial loss of property in the recent rain has been estimated at over Rs 20 crores.  All adventurous sports activities, including paragliding, have been banned in Kullu, district Tourism Development Officer BS Negi told ANI.
Also read: 13 people killed, 3 injured after a jeep falls into a deep gorge