At least 43 killed, 600 injured after Tsunami hits Indonesia's Sunda Strait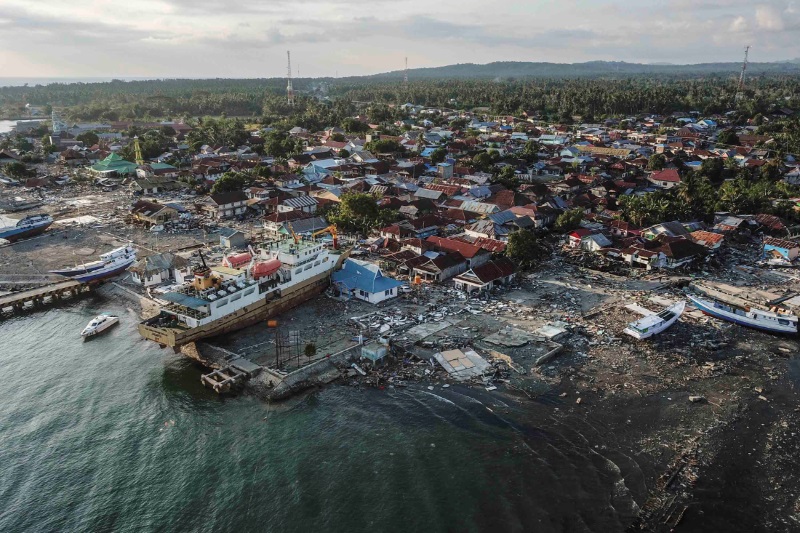 At least 43 people have been killed and nearly 600 injured after a tsunami hit the coast around Indonesia's Sunda Strait. Notably, Tsunami was caused by a volcano known as the "child" of the legendary Krakatoa.
Deaths have been reported in the Pandeglang, South Lampung and Serang regions. Among the areas hit was the popular Tanjung Lesung beach resort in West Java. The worst affected area was the Pandeglang region of Banten province in Java. Of the deaths, 33 were in Pandeglang.
In a statement, the national disaster agency spokesman Sutopo Purwo Nugroho said that hundreds of buildings were destroyed by the wave, which hit beaches without warning in South Sumatra and the western tip of Java about 9.30 pm local time (1430 GMT) on Saturday. "So far 43 people died and 584 people were injured across three regions," he added.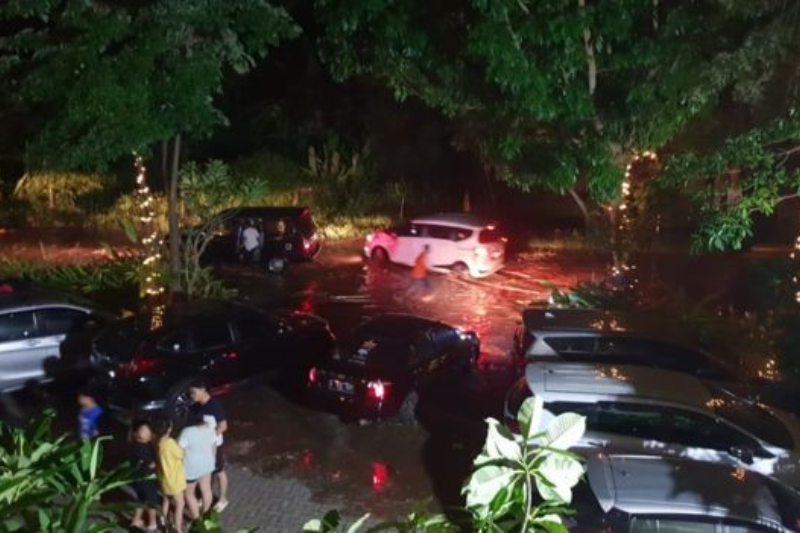 "The combination caused a sudden tsunami that hit the coast," Nugroho said adding that Indonesia's geological agency was working to ascertain exactly how it happened. He further noted that the death toll would likely increase.
A video shared on social media showed a large wave crashing into a venue in the resort, where a popular band, Seventeen, was performing. Indonesian media report that at least two band members are missing.
Terrifying video, believed to be the moment the tsunami struck pic.twitter.com/xb3WIaR8JN

— David Lipson (@davidlipson) December 23, 2018
In a separate statement, the Meteorology and Geophysics Agency said it could have been caused by undersea landslides from Anak Krakatau, a volcanic island formed over years from the Krakatau volcano, which last erupted in October.
Anak Krakatoa is a small volcanic island that emerged from the ocean half a century after Krakatoa's deadly 1883 eruption. When Krakatoa erupted in the 19th century, a jet of ash, stones and smoke shot more than 20 kilometres (12 miles) into the sky, plunging the region into darkness, and sparking a huge tsunami that was felt around the world. The disaster killed more than 36,000 people.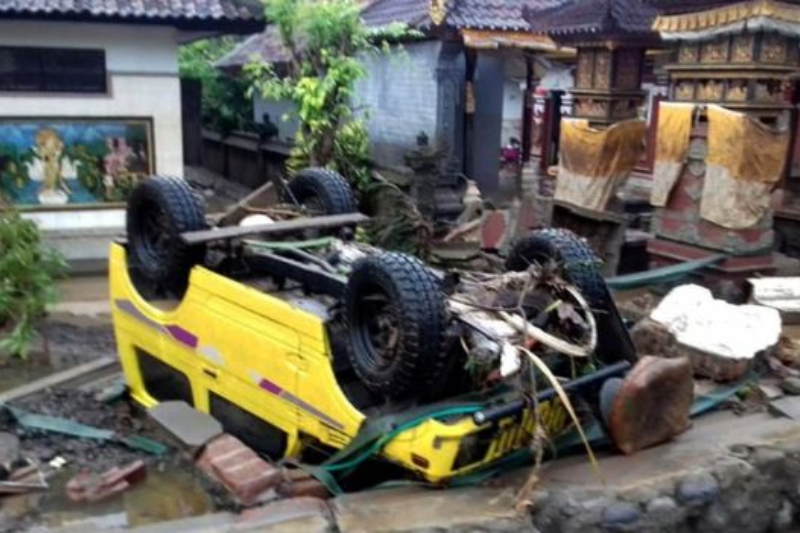 Importantly, Indonesia is one of the most disaster-prone nations on earth, straddles the so-called Pacific 'Ring of Fire', where tectonic plates collide and a large portion of the world's volcanic eruptions and earthquakes occur. Most recently in the city of Palu on Sulawesi island a quake and tsunami killed thousands of people.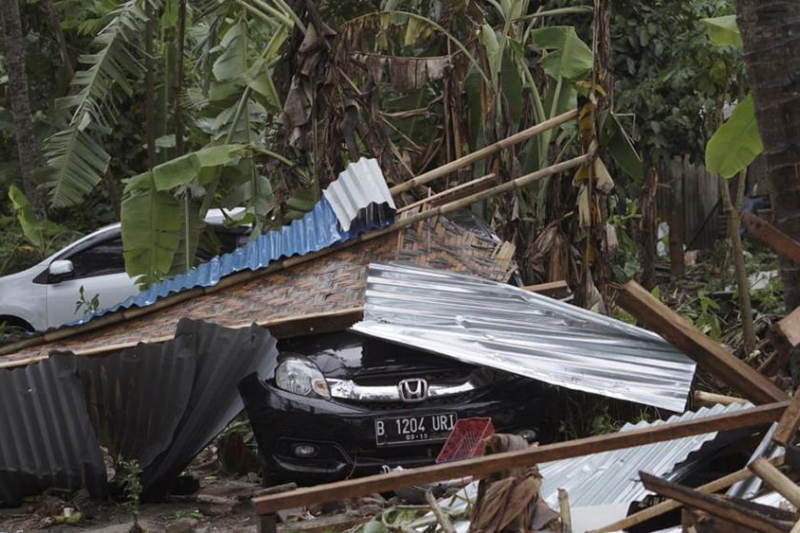 In 2004 a tsunami triggered by a magnitude 9.3 undersea earthquake off the coast of Sumatra in western Indonesia killed 220,000 people in countries around the Indian Ocean, including 168,000 in Indonesia.
Also Read: Indonesia tsunami: Death toll rises to 1,234, leaves citizens begging for help