Breaking: Telugu TV actresses Anusha Reddy and Bhargavi killed in a road accident
TV actresses Anusha Reddy And Bhargavi lose their life in a road accident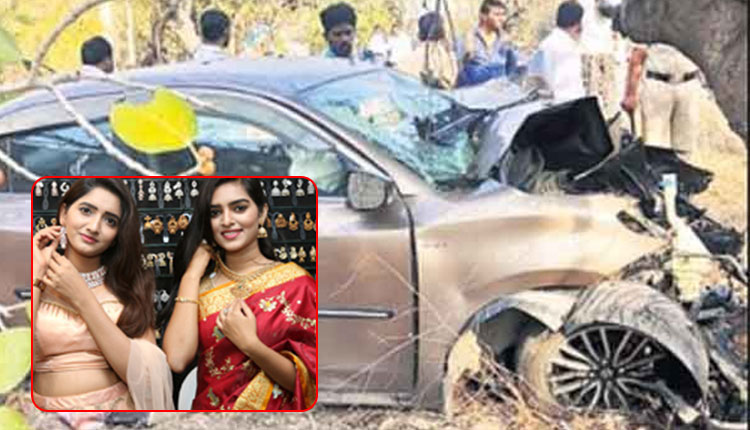 Two Telugu television actresses in a shocking turn of events lost their lives in a road accident. The actresses Anusha Reddy and Bhargavi died after the car that they were traveling in hit a tree at Chevella in Vikramabad district of Hyderabad. This horrific incident took place in the wee hours of Tuesday morning.
Actresses Anusha Reddy and Bhargavi were traveling to Hyderabad after wrapping up their shoot. They were accompanied by two others.
As reported by Times Of India, a truck came from the opposite direction and to avoid it the driver named Chakri tried to divert his car to the other side but lost control and the car hit a tree causing instant death of the two actresses and grievously injuring the other two. The injured Chakri the driver and Vinay were soon shifted to Osmania General Hospital.
The police are investigating the matter.
Truly a shocking end to such great talent. The duo Anusha (21) and Bhargavi (20) were hoping to make it big in Telugu television. At present Bhargavi was seen playing an antagonist in popular daily soap Mutyala Muggu while the other actress Anusha Reddy is an aspirant actress from Jayashankar Bhupalapally district, Telangana.
Also Read: In Pics: Mahesh Babu, Jr NTR, Sania Mirza and more cast their votes