TV9 CEO Ravi Prakash Booked For Forgery Over Takeover Deal, Sacked
The Telangana police have started efforts to arrest Ravi Prakash in connection with alleged take-over of Alanda Media by TV9.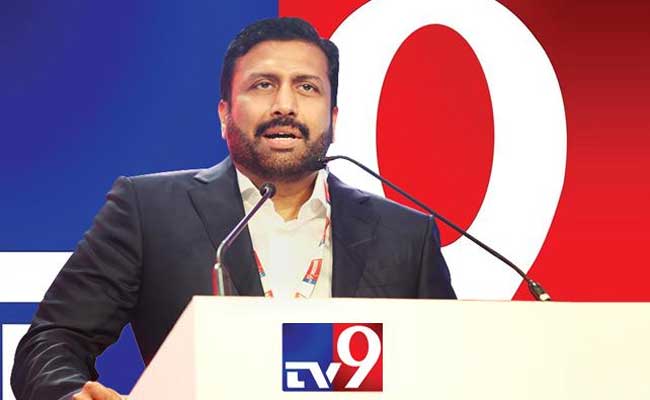 Based on the complaint filed by Alanda Media Entertainments secretary Kaushik Rao, Police have booked Ravi Prakash, Chief Executive Officer (CEO) of Telugu television channel TV9 in an alleged forgery case. The police have already started their efforts to arrested him. According to reports, Ravi Prakash has been sacked from the position from Channel's management in the wake of allegations.
If reports are to be believed, the issue is related to an alleged take-over of Alanda Media by TV 9. The complainant said that the signature of the TV9 CEO was reportedly forged on a letter which opposed the appointment of three new directors.
Notably, Alanda Media Entertainment Private Limited is a joint venture of My Home Group, which is headed by Jupalli Rameshwar Rao and Megha Engineering and Infrastructure Private Limited (MEIL) Krishna Reddy, which bought over majority of the stakes in the Associated Broadcasting Company Limited that owned TV9, reportedly removed Ravi Prakash from the CEO post.
The complainant lodged a complaint at Cybercrime police of Hyderabad, alleging that Ravi Prakash had siphoned off huge funds from ABCL into his own media venture Mojo TV.