Twitter accounts of Barack Obama, Elon Musk, Kanye West, Kim Kardashian and others hacked
Elon Musk, Bill Gates, Obama's Twitter Hacked in Cryptocurrency Scam, Netizens Think It's 'Money Heist'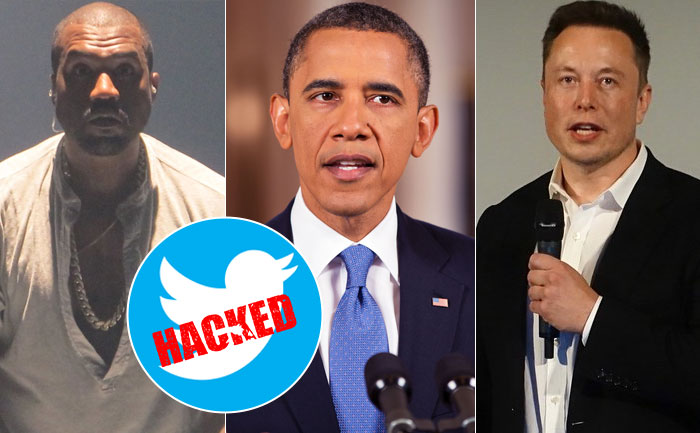 A series of high-profile Twitter accounts were hijacked on Wednesday, July 15, 2020. U.S. presidential candidate Joe Biden, reality television show star Kim Kardashian, former U.S. President Barack Obama, billionaire Elon Musk, and rapper Kanye West, are some of them.
Others affected include Amazon founder Jeff Bezos, investor Warren Buffett, Microsoft co-founder Bill Gates, and the corporate accounts for Uber and Apple. Several accounts of cryptocurrency-focused organizations were also hijacked. The attackers posted tweets that appeared to promote a cryptocurrency scam.
The scam posted tweets on behalf of Gates and Musk stated a Bitcoin wallet address. They also promised of sending back double the amount of BTC if a user sends a certain amount to the designated wallet first. It happened in two rounds for when the first was deleted they once again posted from both Gates' and Musk's accounts.
Check out the tweets shared by the scammers here:
NEW: Hackers take over Twitter accounts of Elon Musk, Bill Gates, Jeff Bezos, Joe Biden, Barack Obama, and many more. pic.twitter.com/UGXEkYunHb

— Norbert Elekes (@NorbertElekes) July 15, 2020
Twitter in a statement said, "Once we became aware of the incident, we immediately locked down the affected accounts and removed Tweets posted by the attackers. We have locked accounts that were compromised and will restore access to the original account owner only when we are certain we can do so securely."
We are aware of a security incident impacting accounts on Twitter. We are investigating and taking steps to fix it. We will update everyone shortly.

— Twitter Support (@TwitterSupport) July 15, 2020
The company said it is still investigating the breach and what other data may have been compromised. The apparent scam has also caught the attention of the FBI.
Also Read: Post 'Nepotism' Backlash On Twitter Karan Johar To Resign From MAMI Board ?