Jeff Bezos sued by girlfriend Lauren's brother over defamation
Amazon's CEO Jeff Bezos sued for defamation by Girlfriend Lauren's brother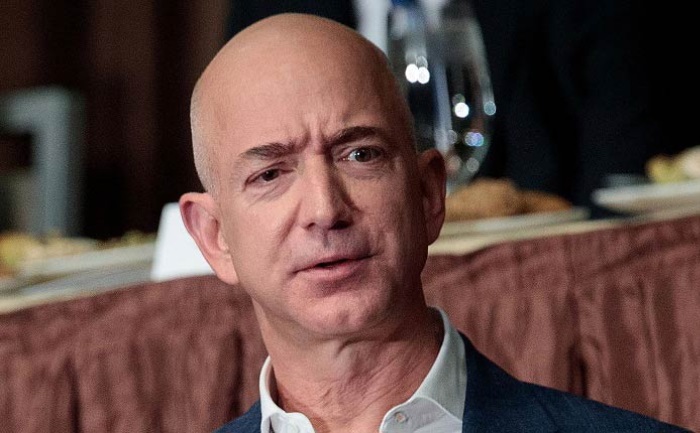 Amazon Founder and CEO Jeff Bezos has been sued by his girlfriend Lauren Sanchez's brother Michael Sanchez. Michael has filed a lawsuit against Bezos, alleging that the world's richest man defamed him by saying that he leaked intimate photos and texts to the National Enquirer.
The lawsuit was filed late Friday in Los Angeles County Superior Court by Michael Sanchez. In the lawsuit, Michael claimed he has suffered substantial harm as a result of Bezos' allegations, including an FBI raid at his residence in front of his neighbors. The lawsuit also names Gavin de Becker, a security consultant who works for Bezos. It accuses Bezos and de Becker of telling journalists that Michael Sanchez provided graphic nude photographs of the Amazon CEO to the tabloid.
In January 2019, the National Enquirer exposed Bezos' extramarital affair with Lauren, including text messages between them. Last week, it was reported that Michael Sanchez received a $200,000 payment from the National Enquirer for leaking intimate images and text.
The Wall Street Journal reported, "Federal prosecutors in Manhattan have evidence indicating Jeff Bezos' girlfriend provided text messages to her brother that he then sold to the National Enquirer for its article about the Amazon.com Inc. founder's affair, according to people familiar with the matter."
Lauren Sanchez, however, described her brother's lawsuit against Jeff Bezos as "baseless and untrue". De Becker did not respond to a message seeking comment.
Also Read: Shah Rukh Khan Made Amazon CEO Jeff Bezos Say This Dialogue From Don