Security forces nabbed two Pak Army soldiers near Punjab's Firozpur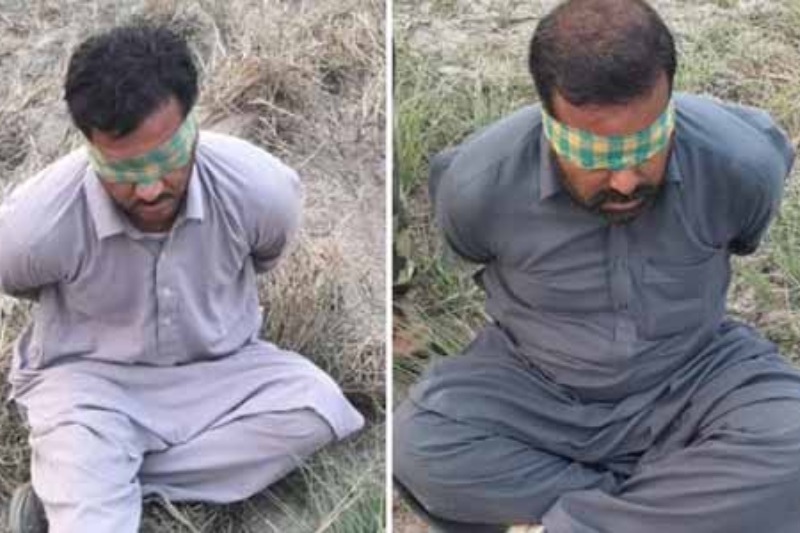 Security forces on Sunday arrested two soldiers belonging to Baloch Regiment of the Pakistan Army near the Border Out Post (BOP) in Punjab's Ferozepur Sector.
Notably, Siraj Ahmed and Mumtaz Khan were apprehended by the security personnel at around 5:10 pm when they approached the Indian side. The security forces also recovered Rs 3,660, a mobile phone and a SIM card from Mumtaz and two Pakistani army ID cards, four photographs, a smartphone and Rs 1,040 from Ahmed.
In March this year, Punjab's special operations cell in a joint operation with military intelligence, had nabbed a Pakistan spy. The spy was identified as Ravi Kumar who worked with Pakistan's intelligence agency ISI.
According to the reports, Ravi Kumar was recruited by ISI seven months ago through Facebook. Kumar was booked under various sections of the Official Secrets Act and some sections of the Indian Penal Code.
Photographs of vital installations, hand-made maps of restricted areas, photocopies of restricted training manuals of the Army and information regarding Army attack formations were recovered from him.
In an official statement, Punjab police said that Kumar gave with regard to the movement of Army units, construction of new bunkers on the Indian side of the border, photographs of Army vehicles and their formation signs, exercises and training and activity/construction to Pakistan.
"Money was transferred to his account after routing it through Dubai. ISI handlers had even sponsored his visit to Dubai from February 20-24 this year. There, he was briefed on his spying assignment," the statement concluded.
Also Read: Jammu and Kashmir policeman abducted, killed in Pulwama