Uddhav Thackeray to RSS: Why don't you pull down this government?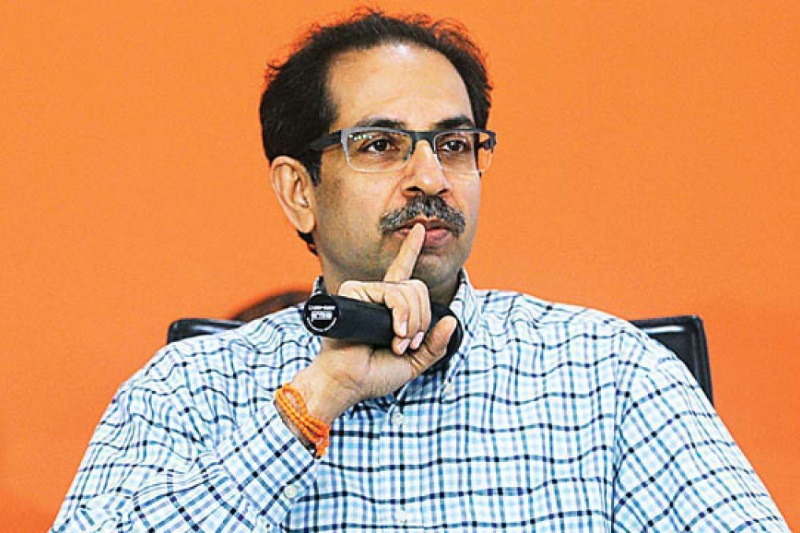 Shiv Sena supremo Uddhav Thackeray urged the Rashtriya Swayamsevak Sangh (RSS) to bring down the Narendra Modi-led National Democratic Alliance (NDA) government in case the government failed to launch the agitation for the construction of Ram Temple in Ayodhya. These comments came soon after RSS made it clear that they won't think twice to agitate on the issue on Thursday.
While interacting with the scribes at the Sena headquarter in Mumbai, Thackeray said that Modi ignored the whole agenda of the RSS. "The issue of Ram temple was sidelined after the Modi government assumed office. When the Sena took up the issue and decided to insist on the construction of a temple, the RSS now feels the need for an agitation to press the demand," Thackeray was quoted as saying by The Hindu.
"If you (the RSS) feel the need for an agitation despite having a strong government in place, why don't you pull down this government," Thackeray was blunt.
Talking with the media after a conclave of the RSS earlier in the day, Bhaiyyaji Joshi, Sangh's general secretary stated that it "will not hesitate to launch an agitation for Ram temple if needed" but "there are restrictions" as the issue is before the Supreme Court.
Thackeray accused the Centre of not pursuing the agenda set by the RSS though it came to power banking on the support from RSS. The issue were the construction of the Ram Temple, scrapping of Article 370 that accords special status to Jammu and Kashmir and enacting uniform civil have been delayed beyond time.
"After we took up the issue of Ram temple and I announced my plan to visit Ayodhya on November 25, others too have started talking about the issue," Thackeray claim was quoted by The Hindu.
Though being an ally in Maharashtra, Thackeray has been criticising the Modi government at the drop of hats on a regular basis.
ALSO READ: RSS may resort to 1992-like agitation for Ram temple if needed: Bhaiyyaji Joshi