Uddhav Thackeray: Will visit Ayodhya and ask PM why Ram temple is not built yet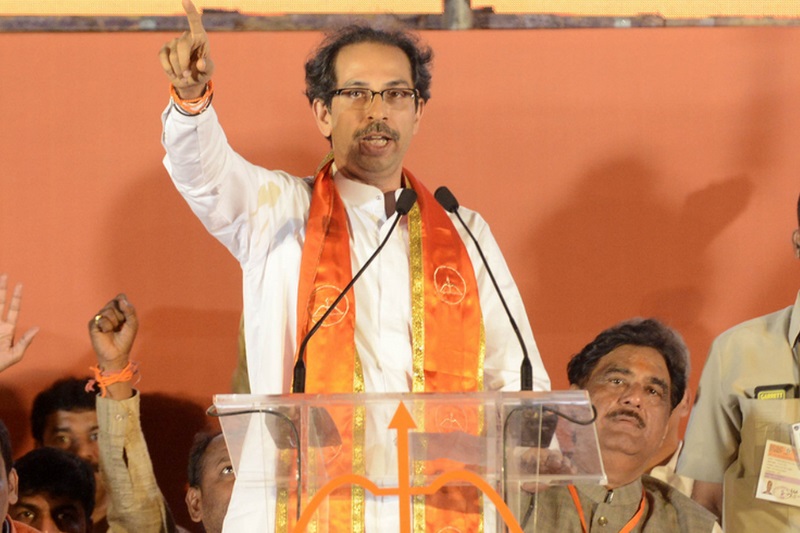 Shiv Sena chief Uddhav Thackeray on Thursday lashed out at Prime Minister Narendra Modi for delaying the construction of the Ram temple in Ayodhya.
"You go to countries which we might not have even seen in geography textbooks. But why haven't you gone to Ayodhya?" Thackeray was quoted as saying by NDTV while addressing his annual Vijay Dashmi rally in Mumbai.
Mr Thackeray also informed that he will visit Ayodhya on November 25 and ask this very question to PM Modi.
"Mandir wahin banayenge par taareekh nahi batayenge (We'll build the temple, but we won't give any date) approach won't do…Construct the temple or admit that even this was a jumla (false promise),' he added.
The ruling party at the Centre is facing constant pressure from several fronts on the Ram temple issue with Rashtriya Swayamsevak Sangh chief Mohan Bhagwat even urging the central government to pass an ordinance for the construction of the Ram temple in Ayodhya.
Also Read: Raj Thackeray: Nana Patekar is an indecent man, I know him
Thackeray's criticism of Modi was not just restricted to Ram temple. He also came down heavily on Modi on the depreciation of Rupee to the security of women.
"(Union minister) Ravi Shankar Prasad says that inflation is not in our control or fuel prices are not in our control. I ask them 'what is in your control?' You can't control inflation, you can't ensure the safety of women," said the Shiv Sena chief.
"An avatar of Lord Vishnu is with you and yet nothing is in your control," he added taking a dig at Avadhut Singh's (Maharashtra's BJP spokesperson) statement calling PM Modi the "Eleventh avatar of Vishnu".
Uddhav Thackeray has always been critical of the BJP government, despite being their ally.
He targeted Union Minister Nitin Gadkari, who had recently confessed that the BJP lied to the people. "We didn't expect we will come to power so we made several promises. Now that we came to power, people come and ask about those promises. So we just remain silent and get away," Gadkari had said earlier.
"Some say it is straight-talking but I say it is shamelessness. Such shamelessness is not expected from a Maharashtrian," said Thackeray referring to Gadkari's statement.
He also predicted that the BJP could be voted out of power if it keeps on lying to the people.
"The country has become a volcano because of your lies. Once this erupts, you will never be able to come back to power."
I will go to Ayodhya on 25 November," warned the Shiv Sena chief. "I am coming to remind you (PM Modi) that I am coming only for once, but after that, we will get together all Hindus to build Ram temple."
Image Source: The Print