UEFA Champions League: Juventus, Manchester United record identical wins to make last 16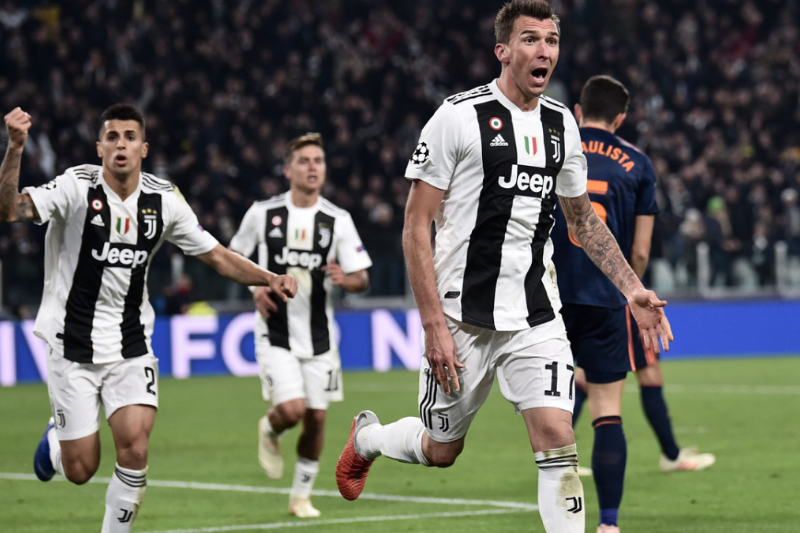 Croatian forward Mario Mandzukic scored the lone goal for Juventus against Valencia to help his side go through to the last 16 of the Champions League.
Mandzukic received a low cross from Cristiano Ronaldo in the 59th minute to score his first goal in the Champions League since he netted a brace against defending champions Real Madrid in the quarter-finals last year.
The Turin giants visibly struggled in the first half but improved after the interval as they went through to the next stage along with Manchester United who secured a 1-0 win over Young Boys.
Also read: UEFA Champions League: Real Madrid pump in five past Viktoria Plzen to top Group G
Valencia perhaps had the best chance to go ahead in the match after a header from defender Mouctar Diakhaby was denied from a very close range from goalkeeper Wojciech Szczesny.
The Spanish club was made to pay for that missed chance when Mandzukic scored in just an hour's mark to hand his team the lead.
Manchester United victorious
Belgian midfielder Marouane Fellaini scored in the injury-time to hand his team a crucial win which saw them through to the last 16 of the Champions League.
This win, aided by the fact that Juventus beat Valencia thus sees United through to the next stage despite a poor show at the Old Trafford.
Fellaini's goal is thus United's first at home this season. A Romelu Lukaku flick from a pass by Luke Shaw was well collected by the Belgian to net it home.
This goal invited a huge celebration from Jose Mourinho. "For me it was not handball, I controlled the ball, if it touched my hand it was not on purpose," Fellaini said.