J&K Governor Satya Pal Malik: I don`t know when I will be transferred from here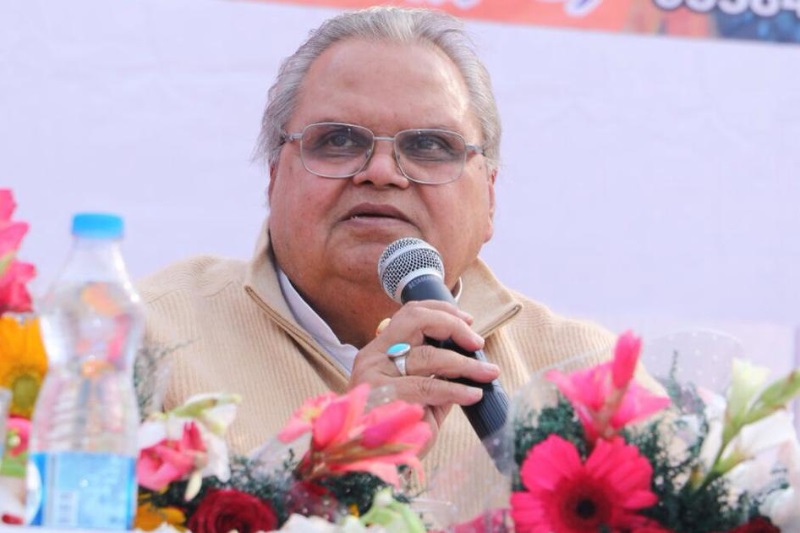 On Wednesday, Governor Satya Pal Malik hinted that he might be shifted out of Jammu and Kashmir following his remarks that New Delhi wanted to see Peoples Conference leader Sajad Lone as Chief Minister.
Speaking at an event which marked the death anniversary of senior Congress leader Girdhari Lal Dogra here, Malik state, "As long as I am here, I`m here. It is not in my hands. But the threat of transfer is there."
He further added, "I don`t know when I will be transferred from here. I will not lose my job, but as long as I am here, I assure the people that whenever you call me, I will come."
On November 24, Governor Satya Pal Malik publicly admitted in Gwalior that had he looked for directions from Delhi on how to tackle the political crisis in Jammu and Kashmir. Accordingly, he might have to install BJP-backed Sajad Lone as the Chief Minister. However, Malik said that he did not want to do that.
Following his remarks on the centre, Raj Bhawan has issued a statement saying that while dissolving the state Assembly, the Governor took an objective and impartial decision.
The statement read: "There was no pressure or any kind of intervention from the Centre in the entire matter and some news channels are misinterpreting the Governor`s statement and putting things out of context to convey that there was pressure from the central government."
Satyapal Malik dissolved the Assembly on November 21, this year. Meanwhile, there were reports that the PDP, National Conference and the Congress were close to forming an alliance to stake claim to power in the state.
Malik also said, "If Mehbooba Mufti and National Conference leader Omar Abdullah were serious about forming the government in Jammu and Kashmir, they should have called me, or sent me a letter."
Also read: Had I listened to Centre, Sajjad Lone would have been J&K CM: Satya Pal Malik