UEFA Champions League: Real Madrid finally win one; beat Viktoria Plzen 2-1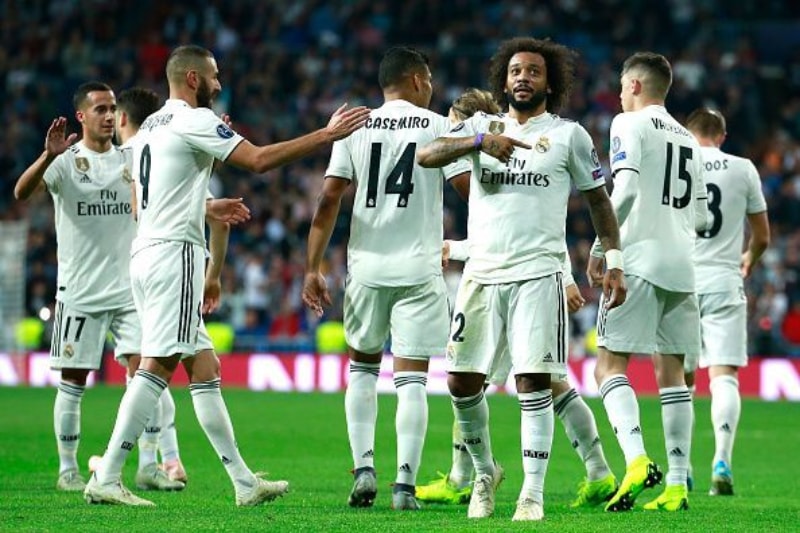 Despite a victory that finally came the way of Real Madrid at the expense of Viktoria Plzen in the Champions League, the manner in which it came would once again be a huge concern for the club which has struggled to replicate its form from the past seasons.
They won 2-1 over Plzen but it wasn't the way one would expect the reigning European champions to perform.
French striker Karim Benzema scored the opener in the 11th minute while defender Marcelo, for the second consecutive time scored in the 55th minute to give Real Madrid a two-goal lead.
But they conceded one in the 78th minute when Patrick Hrosovsky scored by putting the ball into the left-hand corner of goalkeeper Keylor Navas. A fear of an unlikely draw had started to loom all across the Real Madrid camp but that wasn't the case at the end as the holders were able to bag all three points a most importantly–a much-needed victory that had not come their way for their past five matches across all competitions.
Also read: UEFA Champions League: Manchester City ease past Shakhtar Donetsk 3-0
The Spanish giants could have gone well ahead in the initial stages of the match had Sergio Ramos' header found the target instead of hitting the post.
But Benzema who was under fire for his string of poor performances headed one perfectly from a ball by Lucas Vasquez.
Marcelo, known for all his all-round abilities in both attack and defence then chipped one in after a pass from Welsh winger Gareth Bale.
When asked if hemisphere job would remain till the El Clasico scheduled to be held this coming weekend, Lopetegui firmly stated that he didn't have anything to do with deciding whether he should stay or not. Instead, he said that he stressed more on the game.
"This question is not for me. We are thinking about preparing for Sunday's game which is very important, and we will go with great ambition," the Spaniard said, as quoted by BBC.
Image credit-Sportskeeda