Umar Akmal Gets Trolled for Mistakenly Saying IPL Instead of PSL
Umar Akmal Mistakenly Said IPL While Promoting PSL, Got Trolled Mercilessly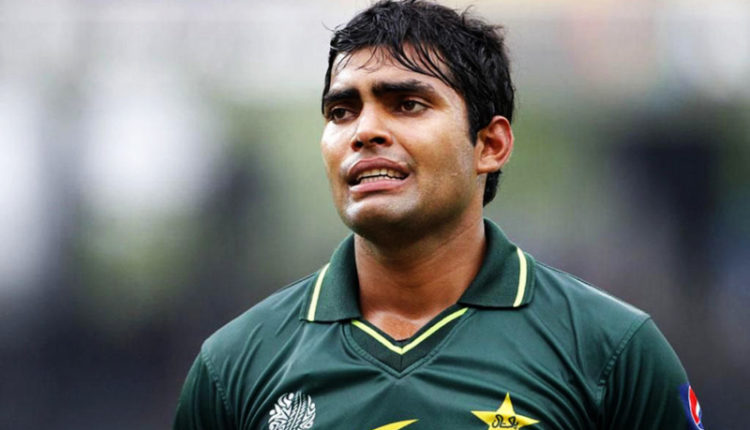 Being appreciated on social media make us feel good. On the other hand, being trolled makes us feel embarrassment. Several instances had happened previously that Pakistani cricket players including Shahid Afridi, Aamir Sohail, Moahammad Hafeez and many others are trolled for their own mistakes. Now, another Pakistani cricketer is being trolled mercilessly on Twitter.
Well, he is none other than Umar Akmal. We must tell you that Umar Akmal is pretty famous on social media but not for good reasons and once he has given a chance to Twitteratis to troll him.
As Pakistan Super League (PSL) is underway, Umar Akmal took to a Twitter and posted a video to promote his team Quetta Gladiators. However, in the video, Umar made a big goof-up when he mistakenly said IPL instead of PSL.
Here is what he said:
"Zaahir si baat hai Quetta ki team Karachi aayi hui hai aur hum apne home ground pe khel rahe hain, aur crowd jitna bhi support karega hamari team ko, team utna accha perform karegi. Aur sab teamo ko agar crowd isi tarah support karta rahega toh Insha Allah wo time dur nahi hai ki agla IPL sorry PSL yahan pe hoga. (Our team Quetta is here in Karachi and we are playing on our home ground. More the support from the crowd, better the team will perform. And if the crowd supports every team like this, the next IPL, sorry PSL will be held here.)"
Watch The Video:
Umar Akmal who recently back to Pakistan International Squad saying next IPL Pakistan pe hoga. 😂😂Subhan Allah … pic.twitter.com/DFxLX40pp0

— Rahul Majumdar (@RahulM45_) March 10, 2019
Twitteratis trolled Umar Akmal in the most humorous way and mercilessly for making this mistake. Here are some reactions:
जुबां पर आज दिल की बात आ गई pic.twitter.com/uQuj2CccCx

— लगभग#जीवित (@khurafati3) March 10, 2019
Lol… auur inko Kashmir chaheya….

— deepak gupta (@deepakladdu) March 10, 2019
Har Pakistani cricketer ke dil ki baat @Umar96Akmal ne baya kar di. Aap ka kya kehna hai @RealPCB_Live 🤣🤣🤣

— WassupIndia (@IndiaWassup) March 11, 2019
Dil me itna dard hai IPL na khelne ka @SirJadeja

— Shantanu (@shantanu2391710) March 10, 2019
Chah kr bhi baaap badal ni sakte ….naam juba par aahi jata h😂😂😂😂😂

— Anshul Sharma (@i_m_AKS2107) March 10, 2019
Inke dimaag se India aur IPL dono hi nahi jaate😂😂😂😂

— apun hi भगवान hai 🧢 (@TheCheeky_Krati) March 10, 2019
@Umar96Akmal तुम्हारी गलती नहीं, #IPL है ही ज़्यादा फेमस।#IPL opening match = #PSL Final

— Mohd Shahe Alam (@iAlam75) March 10, 2019
Video: Umar Akmal claims that given enthusiasm of Pakistan cricket fans, the day is not far when IPL would take place in Pakistan ! 🤣👍 pic.twitter.com/NyXFoP5Mot

— Navneet Mundhra (@navneet_mundhra) March 10, 2019
IPL baaap hai sabka
Inko bhi pata hai agar ek season bhi IPL khel liya toh zindagi bhar Ghar baith ke khaa sakte hai😂

— R A T N I $ H (@LoyalSachinFan) March 10, 2019
IPL = Piles for Pakis.
Dard na dikha saken na chuppa saken. 😂@Ra_Bies @theskindoctor13 #PKMKB

— Anaardana (@Anaardana2) March 10, 2019
U can take Pakistan out of #IPL but can't take #IPL out of Pakistan!

— Sagar Patravale (@sagar_patravale) March 10, 2019
Also Read: Jealousy Of Pakistan At Peak! Pak Minister Demands Action Against Team India For Wearing Army Caps