Under new leadership, Pakistan hopes to host SAARC summit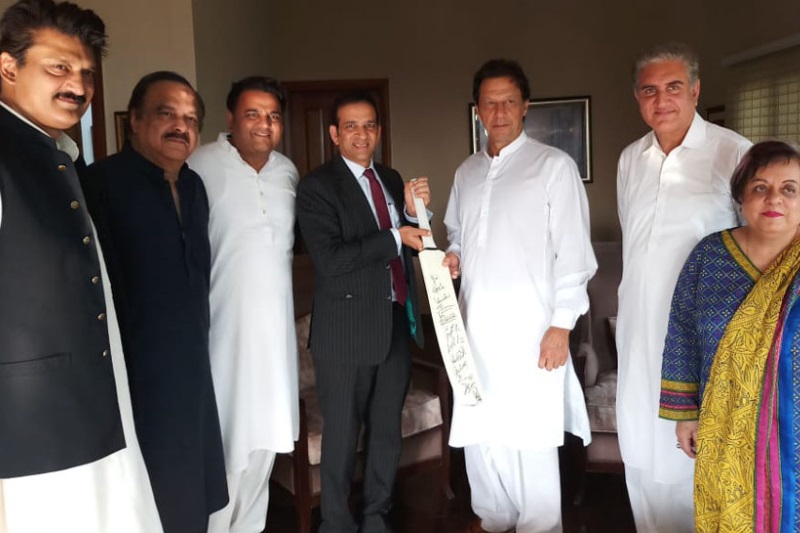 Pakistan under the new leadership of Imran Khan is likely to boost its role in SAARC (South Asian Association for Regional Cooperation). Imran Khan led Pakistan Tehreek-e-Insaf (PTI) will be taking charge of the office on August 18.
An indication on Pakistan boosting its role in SAARC came at the first meeting between the newly elected leader of Pakistan Tehreek-e-Insaf (PTI) and Ajay Bisaria, Indian High Commissioner on Friday.
Pakistan Tehreek-e-Insaf (PTI) has confirmed that they have formally invited former Indian cricket legends like cricketer turned politician Navjot Sidhu, Kapil Dev and Sunil Gavaskar.
Faisal Javed Khan, PTI Senator-Chairman Standing committee went on to Twitter to share the invite news.
Cricket legends from India and Kaptaan's old friends Kapil Dev, Sidhu and Sunil Gavaskar have been invited to attend Oath Taking Ceremony of Pakistan's PM Imran Khan @sherryontopp @therealkapildev @36notout

— Faisal Javed Khan (@FaisalJavedKhan) August 10, 2018
Expected to be the next Defence Minister of Pakistan, Shirin Mazari wrote on social media, "Khan Sahab expressed the hope that the SAARC Summit would be held soon in Islamabad. The Indian High Commissioner said post the phone call from Mr. [Prime Minister Narendra] Modi to Mr. Khan, there was a new optimism in India that relations would move forward positively."
The summit-level meeting between India and Pakistan has always been uncertain due to constant hurdles. An official source said Indian participation in the summit would ensure a visit by Prime Minister Narendra Modi to Pakistan.
Mazari said bilateral issues such as Kashmir were discussed at Friday's meeting when Bisaria gifted a cricket bat signed by the players of the present Indian team to Khan. A press statement issued by the Indian High Commission said Bisaria raised the need to stop cross-border terrorism.
Also Read: Rahul Gandhi slams PM Modi, Amit Shah for atrocities against Dalits