Union Minister Narendra Singh Tomar's Personal Assistant hangs self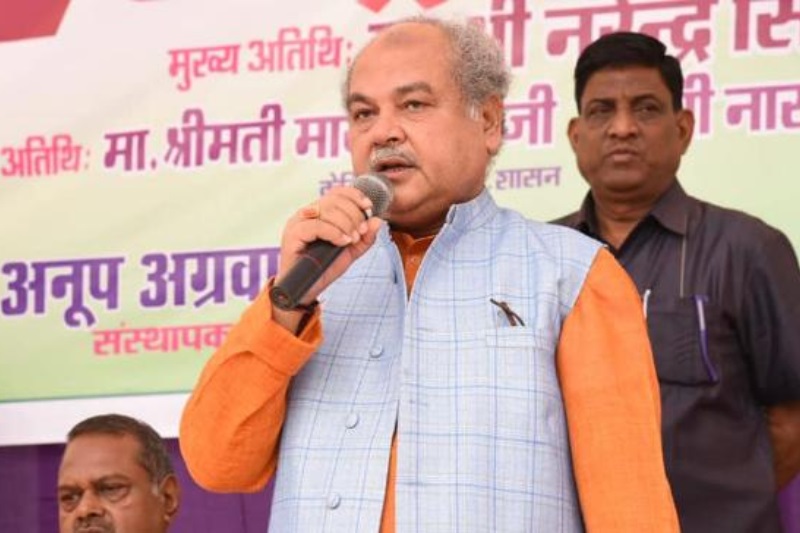 Another case of suicide came to light in the state capital of Delhi on August 21. The Personal Assistant of Union Minister Narendra Singh Tomar committed suicide earlier today at his residence in south Delhi, police said. Narendra Singh Tomar, the Minister of Rural Development, Panchayat Raj and Mines, was accompanied by him on several occasions.
The official identified as 30-year-old Kundan Singh, resided with his family in Laxmibai Nagar near Sarojini Nagar, south Delhi. Singh's family included wife Shivani and a six-month-old son. The victim, upon discovery, was immediately rushed to Safdarjung Hospital but was pronounced dead by a doctor upon arrival.
The police were informed by Kundan's family after they couldn't get through to him and discovered that his room was locked from the inside.
"His family informed police around 2 a.m. that he had hanged himself from a ceiling fan in his room," Station House Officer Ritu Raj said.
"A native of Bihar, Kundan had returned from office on Sunday and went to sleep in his room after dinner. When she went to check later, she found him hanging," the official added.
"No suicide note was found. We are trying to ascertain the cause and questioning his family," he added.
A crime team was beckoned at the scene for investigation. The dead body was handed over to the relatives after a post-mortem was conducted at Safdarjung Hospital. Further investigation into the matter is underway.
Also Read: Union Minister refutes ancestral connections to apes theory again