Unnao Rape Case: MLA Kuldeep Singh Sengar expelled from BJP
BJP expels Unnao Rape Case accused MLA Kuldeep Singh Sengar on Thursday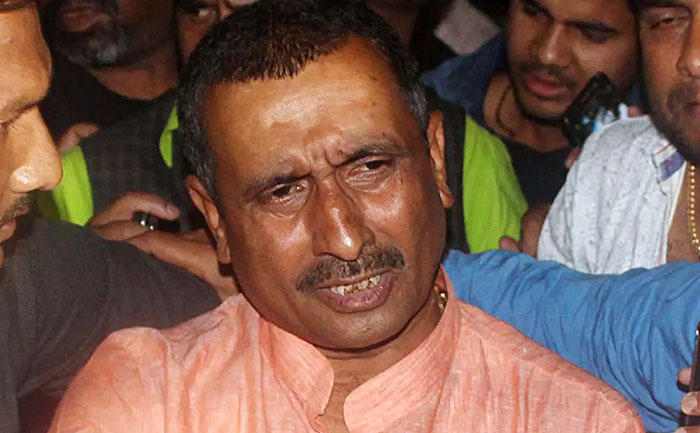 Bharatiya Janata Party MLA Kuldeep Singh Sengar the prime accused in the Unnao Rape Case has been expelled from the party. The step was taken after opposition parties had slammed BJP for not taking an action against the MLA. The major step was taken days after a car carrying the rape victim and her family members was hit by a speeding truck with a smudged number plate. In the incident, the victim's mother and aunt lost their life while she and her lawyer are in a critical state.
The CBI has booked Sengar under murder charges following the accident involving the victim and her lawyer on NH-31 in Rae Bareli. This was on the basis of an FIR filed by the victim's uncle who is currently lodged in prison. The authorities have also suspended 3 police personnel who were deployed for the security of the rape victim.
The Supreme Court on Thursday transferred all five cases related to the Unnao gangrape case to Delhi. The Supreme Court also set a 45-day deadline for trails in these cases to be completed.
The CJI is also planning to ask the UP government to pay compensation to the victim,
Unnao rape case: CJI says,'We have also considered the question of interim compensation to the victim, as an interim measure we direct the UP government to pay Rs 25 lakh as compensation to the victim.

— ANI (@ANI) August 1, 2019
The Unnao rape case is against MLA Sengar who raped the underaged girl at his Unnao residence in 2017. However, the case was registered against him in 2018 after the girl attempted to immolate herself outside Chief Minister Yogi Adityanath's residence. She was protesting against the inaction by the police. The case was then transferred to the CBI by the government.
Also Read: Unnao rape case: Yunus Khan did not die due to poison, says forensic report