Watch All 6 Deleted Scenes From 'Avengers: Endgame' Here
Avengers: Endgame deleted scenes having Captain America, Iron Man. Hulk, Thor unveiled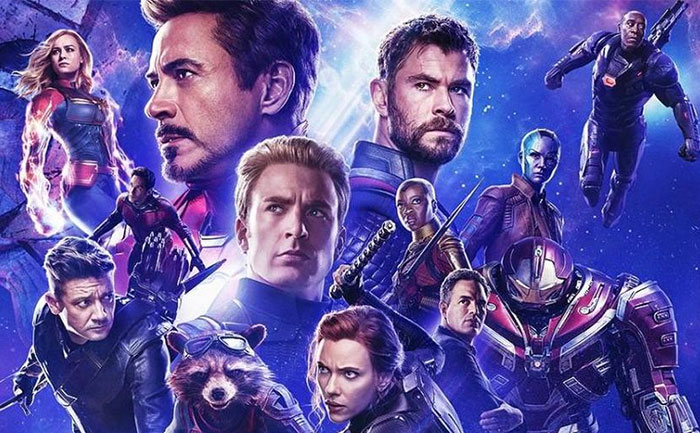 MCU 'Avengers: Endgame' is one of the most loved film of the year. The superhero drama that went on to mint at the box office has released online. The biggest movie of the year that has surpassed Avatar at the box office — is now available to own. Fans can now have access to all that extra 'Avengers: Endgame' content that comes with the digital release.
The movie is now available to watch at home and the digital release also comes with all of the bonus features that will be included on the Blu-ray. There are hours of featurettes and a director's commentary to watch through, as well as a few deleted scenes. But do not fret for you can still watch all the deleted scenes which are 6 of them on Youtube.
Here are all the six deleted scenes that will make you love the movie 3000 times more:
1. Tony and Pepper Potts:
This scene introduces Tony Stark and Pepper Potts as a family living on a farm. The duo is seen having a light-hearted argument as married couples do. The scene takes place right before Tony calls Morgan inside for lunch.
2. Captain America & War Machine:
This scene has Captain America and War Machine discussing Steve's life before he was found at the bottom of the ocean. The interaction sees War Machine asking the captain why he did not jump out of the plane before it crashed.
3. Suckiest Army in the Galaxy
In this, we have Rocket watching highlights of the original Avengers fight against Thanos's Chitauri. He mocks them for not knowing all they had to do is take out the mothership.
4. Thor and Rocket:
This scene has Rocket and Thor in Asgard during the time heist. And Rocket doesn't like who Thor has become.
5. Tony and his father Howard:
This is when Tony meets his father Howard as he travels to the past. His father offers him a job without knowing who he is, but Toby is too busy fixing the future to take it.
6. Avengers Take a Knee:
The sixth and the final scene has the superheroes paying their respect to their favourite Iron Man. After he sacrifices his life in the epic battle with Thanos.
The Blu-ray release of Avengers: Endgame happens on August 13th.
Also Read: Avengers: Endgame Finally Beats Avatar Box Office Record