UP Minister Kamal Rani Varun Passes Away Battling COVID-19
Uttar Pradesh Minister Kamal Rani, from Yogi Adityanath cabinet, dies of Covid-19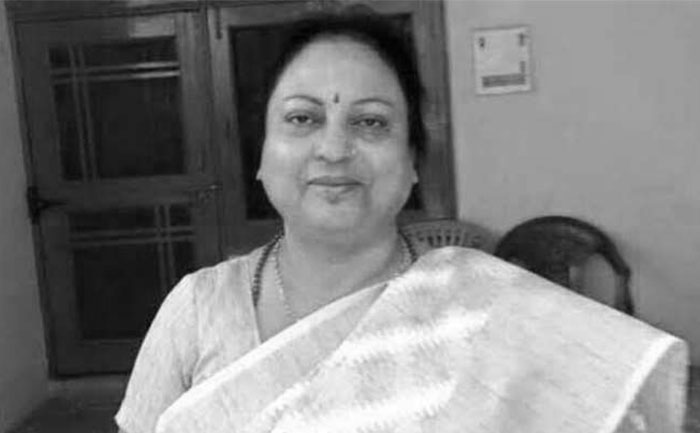 Uttar Pradesh cabinet minister Kamal Rani passed away at 9.30 am Sunday morning. She was 62. The minister of technical education in the state government lost her battle with COVID-19. She was admitted to a Rajdhani COVID hospital on July 18 after testing positive for coronavirus. The minister was on oxygen and ventilator support for the last few days. Kamal Rani passed away within two weeks of being hospitalized.
Director SPGI professor Radha Krishna Dheeman said, "Cabinet Minister Kamla Rani was admitted to SGPGI after testing positive for COVID-19 on July 18. She also had comorbidities. She continued to deteriorate with hypotension & multiorgan dysfunction & succumbed to her illness today morning."
Chief Minister Yogi Adityanath has expressed grief over the demise of the minister. He has also cancelled his Ayodhya visit to oversee the preparations for the ground-breaking ceremony for the Ram temple.
"Kamal Rani Varun respected public aspirations as a minister. As a minister, she made commendable contribution in efficiently discharging departmental functions," tweeted UP chief minister's office.
"Her death is an irreparable loss to the society and the government. Chief Minister Yogi Adityanath, while paying a humble tribute, expressed his deepest condolences to the bereaved family," read another tweet from the CM's office.
Rani was an MLA from Ghatampur constituency in Kanpur. She was also a member of the 11th and 12th Lok Sabha.
Also Read: COVID-19 Updates: With New Cases India's Coronavirus Tally Reaches 17 Lakh