UPSC Result 2019: Junaid Ahmed Among 3 Haj House Students, Who Cracked Main Exams
UPSC Civil Services 2018 Result: Out of 50 Students trained by Haj Committee of India IAS & Allied Services coaching and Guidance cell this year 3 students have finally cracked the exam 2018. Junaid Ahmed received UPSC coaching from Haj House.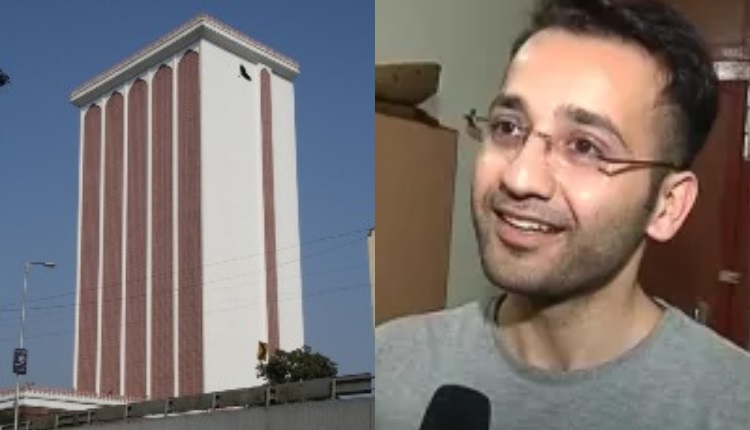 The Union Public Service Commission (UPSC) has announced the results of All India Civil Services Exam 2018 on April 5, in which 759 candidates appeared. You must be aware of the Haj Committee of India, which has been running UPSC coaching class for years. Out of 50 students trained by Haj Committee of India IAS & Allied Services coaching and Guidance cell this year 3 students have finally cracked the exam 2018. The names the successful students are Junaid Ahmed, Shaikh Zaib and Mohammed Mustafa.
It is to be noted that Junaid Ahmed bagged the third position whereas Shaikh Zaib and Mohamed Mustafa got 225th and 613th position respectively. According to Ummid.com, 27 Muslims have finally cracked UPSC 2018  Main Exams and Junaid is the only Muslim who figured in top 10. Junaid Ahmed belongs to Nageena Town of Uttar Pradesh. Apart from Junaid and Abdul Shahid, who bagged 57th position, none of the 27 Muslims included in top 50 or 100.
Junaid was already an IRS officer and all 3 have succeeded through their hard work and intense training provided to them by the Hajj House cell.
Kanishka Kataria is a UPSC 2019 Topper
The first position has been grabbed by Kanishka Kataria, who thanked his girlfriend (in addition to others) for him topping the civil services final examination.
"It's a very surprising moment. I never expected to get the 1st rank. I thank my parents, sister & my girlfriend for the help & moral support. People will expect me to be a good administrator & that's exactly my intention," Kanishka Kataria, an IIT Bombay student, told news agency ANI.
Talking about Haj Committee UPSC coaching class, they are currently giving training to 80 students ( 55 fresh + 25 repetitive) for very best results. Junaid is an old student he was IRS in the job. Other two selected first time.
This year 14 students of Haj House Passed preliminary exam out of which 5 passed and qualified for the test and 3 as above cleared.
Here is a list of 27 Muslims Successful candidates in 2018 UPSC Main Exams and their rank
03 Junaid Ahmad
57 ABDUL SHAHID
137 GAUHAR HASAN
186 SHAFQAT AMNA
187 REHANA BASHIR
225 SHAIKH MOHD ZAIB ZAKIR
261 SAYYED RIYAJ AHEMAD
277 BUSHARA BANO
280 MD JAWED HUSSAIN
336 MIRZA QADIR BAIG
380 RENA JAMIL
390 MUHAMMAD SAJAD P
398 SHAHZAD ALAM
421 FARASH T
434 MUHAMMED ABDUL JALEEL
448 MOHAMMAD HASHIM
475 SHAHID AHMED
488 MD SARFARAZ ALAM
499 AYMAN JAMAL
520 ARSHI AADIL
522 ANSARI ZAIDAHMED SAEED AHMED
533 ALI ABOOBACKER T T
546 FAISAL KHAN
565 BASHA MOHAMMED B
597 MD TAUSIF ULLAH
613 MOHAMMED MUSTAFA AEJAZ
751 MD SHAHID RAZA KHAN
In 2018, 56 Muslims had cracked the UPSC Civil Services 2017 exam. 06 Muslims were among the top 10 in the list of 990 successful candidates.
UPSC Result 2019 PDF File
The UPSC IAS Final result can be checked at upsc.gov.in. We have brought you a PDF file of UPSC Results 2019, so you can directly Download UPSC IAS Final Result 2019 from here.
Download Rank-wise UPSC Result 2019 PDF Here.
UPSC Results 2019 by on Scribd