Guillermo Varela aspires to play with Suarez in FC Barcelona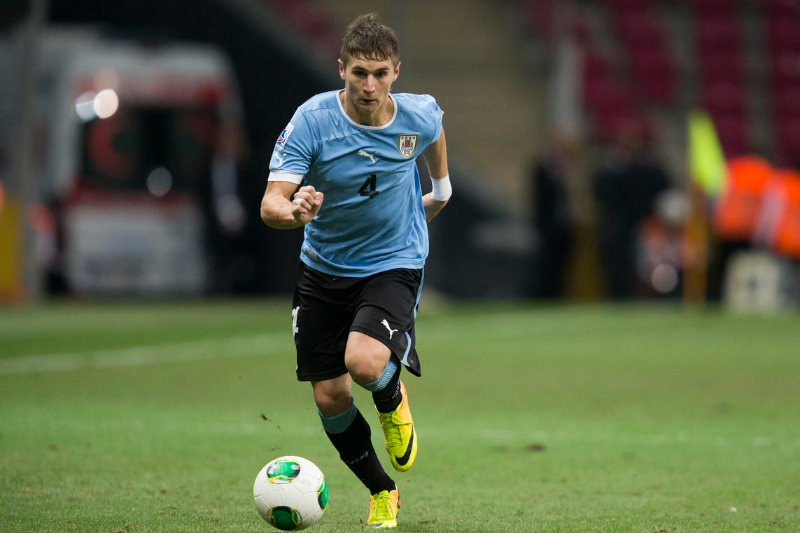 Uruguay defender Guillermo Varela on Sunday revealed that his dream is to play for FC Barcelona alongside his compatriot Luis Suarez.
Varela was asked about the rumors that have appeared in several media outlets indicating that striker Suarez had advised the Catalan football giants to sign him, reported Efe.
The 25-year-old defender responded that he read the news but has no confirmation and had not even asked Suarez about it. However, he said he would love to play for the La Liga powerhouse alongside the Uruguay striker.
Asked by Efe about the criticism Suarez has received after failing to score against Egypt in their 2018 FIFA World Cup opener, Varela stressed that despite what happened his star teammate is a great player who always shines with Barcelona.
The defender explained that coach Oscar Tabarez's orders were to always defend first and then attack later when the chance comes.
Varela added that he was thrilled about playing his first World Cup match, saying it was a dream fulfilled.