Urvashi Rautela On Her Affair With Hardik Pandya: I Have a Family To Answer
Urvashi Rautela has finally reacted to rumours of her affiar with Hardik Pandya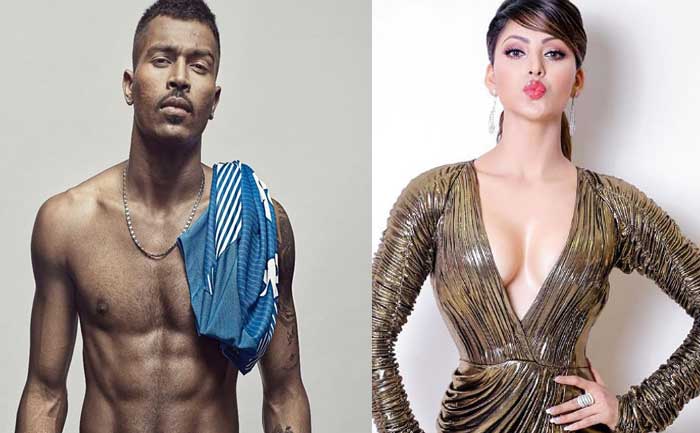 Bollywood diva Urvashi Rautela — who has been in the news sporadically — has broken her silence on her alleged affair with Indian cricketer Hardik Pandya. Urvashi Rautela has requested YouTube Channels and media houses to stop sharing videos of her and Hardik Pandya as it creates problems for her.
Sharing a screenshot of a YouTube video, featuring Urvashi Rautela and Hardik Pandya in its thumbnail. The video is titled as "Urvashi Rautela ne ex-boyfriend se mangi madad" which translates in English, Urvashi Rautela sought helps from his ex-boyfriend Hardik Pandya.
Urvashi seems quite upset with the YouTube channel post which makes her request to stop spreading rumours of her and Hardik Pandya's affair. Responding to the video, Urvashi said, " I would humbly request respective media channels on @youtube to stop uploading such ridiculous videos as I have a family to answer and it creates problems for me."
Have a look at her post below: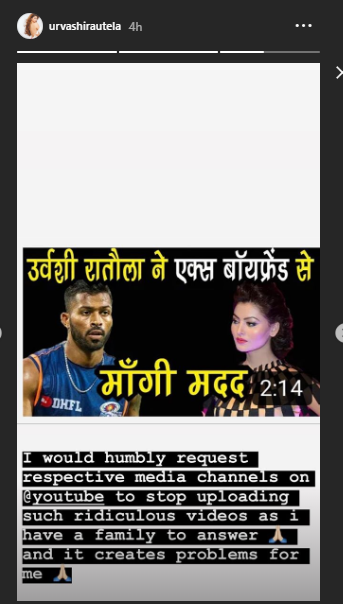 Earlier there have been rumours flying high that Urvashi messages Hardik Pandya asking for two free passes of the World Cup match at Old Trafford, Manchester. However, Hardik did not pay any heed to the actresses as he was busy practising for his matches.
Responding to that rumours she had said that her former manager was trying to spread false news about her to take revenge after losing her as one of his clients.
Also Read: What! Hardik Pandya Turned Down Urvashi Rautela's Request For Passes To India-Pakistan Match?