US Open 2018: Nadal retires hurt as Del Potro makes final berth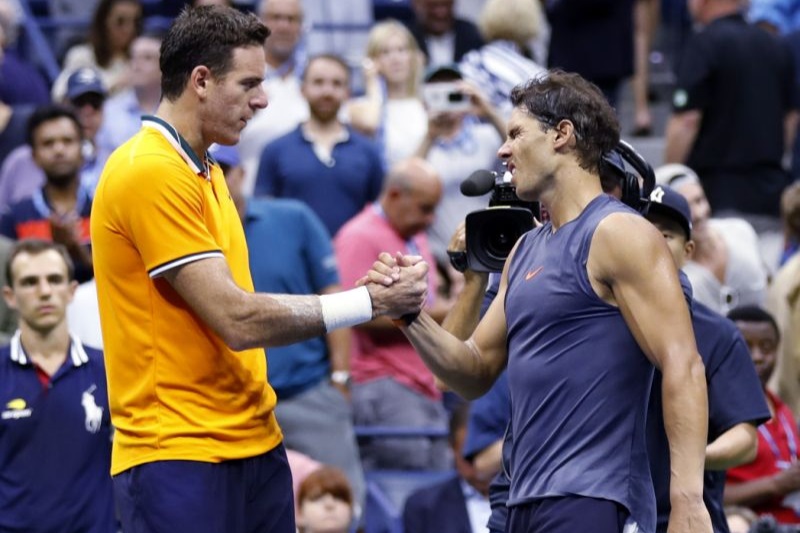 World number one Rafael Nadal on Friday had to retire hurt from the US Open semi-final against Juan Martin Del Potro as the former champion walked into the final for the first time since his title win in 2009.
The Spaniard trailed Del Potro 7-6 (3), 6-2 before retiring hurt at the Flushing Meadows. This was the first time the 17-time Grand Slam champion retired hurt from an US Open match as he showed signs of weariness from the beginning of the clash.
With the a ore at 2-1 in the second set, the defending champion asked for a trainer during the time of changeover and never really looked the same as despite having his knee taped and massaged, he battled through the second set.
But he eventually was unable to continue and had to tell the umpire that he was unable to carry on any further.
This was the second time when Nafald has retired hurt from a match this year after he quit the quarter-final match against Marin Cilic in the Australian Open.
"I think it was two-all in the first, 15-love, something like this in the first set, that I felt (something)," Nadal, as quoted by The Indian Express, said.
"I said to my box immediately that I felt something on the knee.
"After that, I was just trying to see if in some moment the thing can improve during the match.
"But no, was not the day.
"I waited as much as I can. You could imagine very difficult for me to say goodbye before the match finish but at some point you have to take a decision," he added further.
Del Potro on the other hand would now thus have an opportunity to lift his first Grand Slam title in nine years but the Argentine isn't quite impressed with the way he achieve the win.
He said, "It's not the best way to win a match."