US Open: High-flying Naomi Osaka gets past Serena Williams to clinch maiden Grand Slam title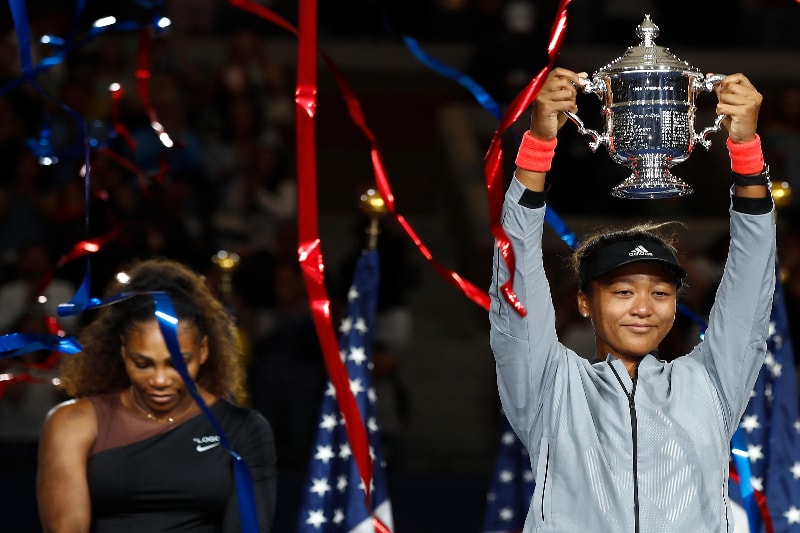 The rise and rise of Naomi Osaka continued as she defeated her Serena Williams in straight sets in a highly dramatic final to win her first ever Grand Slam title at the Arthur Ashe Stadium on Sunday. The 20-year old, through this 6-2, 6-4 win in her career is now the first from Japan to get her hands on a Grand Slam title.
This also happens to be her second victory over Serena after she had outplayed her 6-3, 6-2 at the Miami WTA Premier Event.
Despite the fact that it was a historical match for the 20-year old Japanese, the final would still be remembered for the fact that Serena lost her cool and yelled at the umpire for, 'stealing' a point from her. Snapping at chair umpire Carlos Ramos, who warned her against receiving, "coaching classes," she lost her cool and shouted at him, "I have never cheated in my life! You owe me an apology."
"You stole a point from me. You're a thief, too," she added. She was given a game penalty and she smashed her racquet in anger.
Despite the outburst at the other end, Osaka kept her calm to hold on and win the match to achieve a feat of becoming only the fourth different major champion in back-to-back seasons for the first time in 80 years.
Refusing to shake hands with Ramos after the match, Serena walked over to the other end to congratulated the youngster who, as quoted by the BBC said later, "I'm sorry it had to end like this."