Delhi: Kejriwal says on Rafale scam 'BJP is more corrupt than Congress'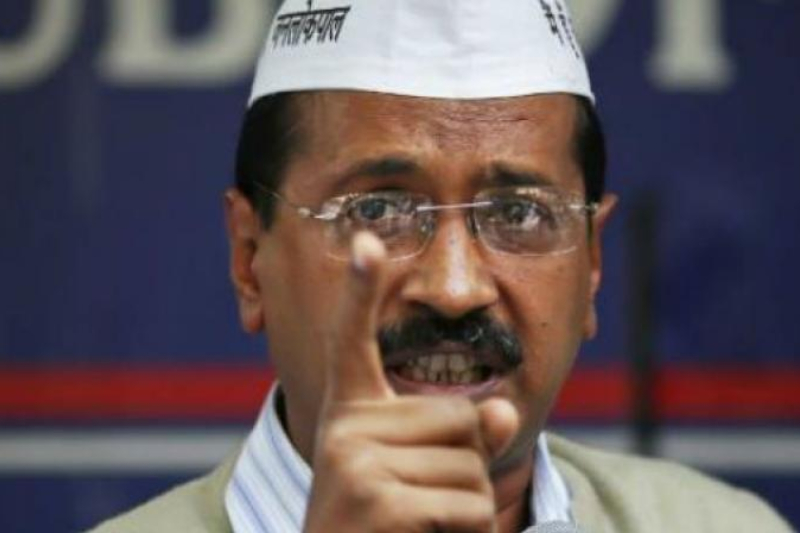 Arvind Kejriwal, Delhi Chief Minister on Saturday called Congress and BJP are Ghotalebaz (corrupt), but he further said, if we compare, BJP turned out to be more corrupt than Congress. While, elaborating both parties scam he said, "If they (Congress) did 2G, the other (BJP) has done Sahara-Birla diary scam, if they did the Commonwealth scam, the other has done the Lalit Modi scam. If they did Bofors scam, the other has matched them with this Rafale scam,"
When Arvind Kejriwal attacked the centre over Rafale Scam, he was joined by a former Union Minister Yashwant Sinha and actor turned Politician Shatrughan Sinha, who also slammed the Narendra Modi led government over Rafale Scam.
While sharing a stage with this two politician after the culmination of AAP MP Sanjay Singh's 'Padayatra' from Saharanpur. Kejriwal said, "I got to know about Rafale scam. I hear they have bought some fighter planes at exorbitant prices."
While Yashwant explained a little bit about the Rafale scam and asked, "One aircraft, for our defence forces, was priced at Rs 540 crore but it was bought by them for Rs 1,670 crore. " he also raised a big question, saying Someone somewhere must have made some money. Or they have given it for free? But who made the money?
Arvind Kejriwal while counting his work in Delhi, he asked, "If we can transform the government schools in Delhi, create hundreds of mohalla clinics and provide power at lowest tariff in the country, why can't Modi ji do it across the country?" 
"The unprecedented work done by our government in Delhi is being talked about in the world. Tell me one good thing that the Modi government has done in the last four years," Kejriwal said citing "problems" faced by people and traders due to demonetisation, GST and the rising fuel prices.
Kejriwal also supported the idea of dividing Uttar Pradesh into four states, saying, "Uttar Pradesh should be divided into Awadh, Bundelkhand, Purvanchal and Pashchim Uttar Pradesh — four states. This is the people's demand. And not only do we support it, we will struggle with the people of the state for the fulfilment of this demand."
Without naming at BJP he said, someone thinks media is in their control, and people are a fool, but they don't know citizen of this country will no longer accept them. '"Some think the citizens of this country are fools and the media is under their control. But the people will no longer accept this. They will punish those guilty in the next election," he said.
Shatrughan Sinha also said, why he always keeps criticising government? he explained, "I belong to the Bharatiya Janata Party, but I belong more to the 'Bharatiya Janta' (Indian people). For me, the party is important but the country is more important," he said.
Also read: Out of 36 Rafale Fighter, only one to arrive in India by April 2022: Reports