The United States orders China to close Houston consulate
The United States has asked China to close Consulate General in Houston in 72 hours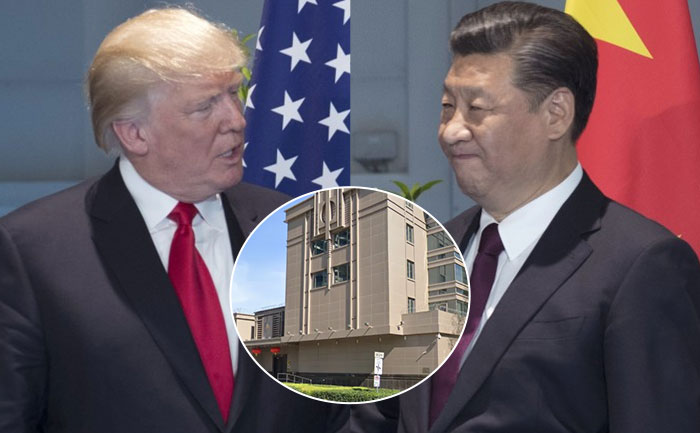 World two biggest economies have been clashing on trade, 5G networks, territorial disputes, and also on owning up the coronavirus Pandemic that originated in China. Now the United States government has asked China to close the Consulate General in Houston within 72 hours. China said the move was initiated by the U.S. and Beijing would "react with firm countermeasures".
This move by the US comes amid rising tensions inflamed by the coronavirus pandemic. The State Department said the closure was made in response to repeated Chinese violations of American sovereignty, including illegal spying.
The U.S. shared a brief statement on the order. But it did not provide any details on why the consulate in Texas was targeted.
The statement issued by The State Department spokeswoman, Morgan Ortagus read, `The United States will not tolerate (China's) violations of our sovereignty and intimidation of our people, just as we have not tolerated (its) unfair trade practices, theft of American jobs, and other egregious behavior."
Within hours after the notification, smoke was seen billowing from a courtyard inside the consulate in Houston. The employees were seen dumping documents into flaming barrels. The video was shared by KPRC-TV, a local television station.
.@HoustonFire and @houstonpolice are responding to reports of documents being burned at the Consulate General of China on 3417 Montrose Boulevard. Here's what the scene looks like there right now. pic.twitter.com/grUHhqmUz4

— KPRC2Tulsi (@KPRC2Tulsi) July 22, 2020
The police and fire departments responded to reports of a fire. But they did not enter the compound as the Chinese have sovereignty over it.
Also Read: India-China conflict: Chinese, Indian Troops Pull Back from Galwan Valley