Uttarakhand Investor summit: India would prove to be catalyst for world's developement, says PM Modi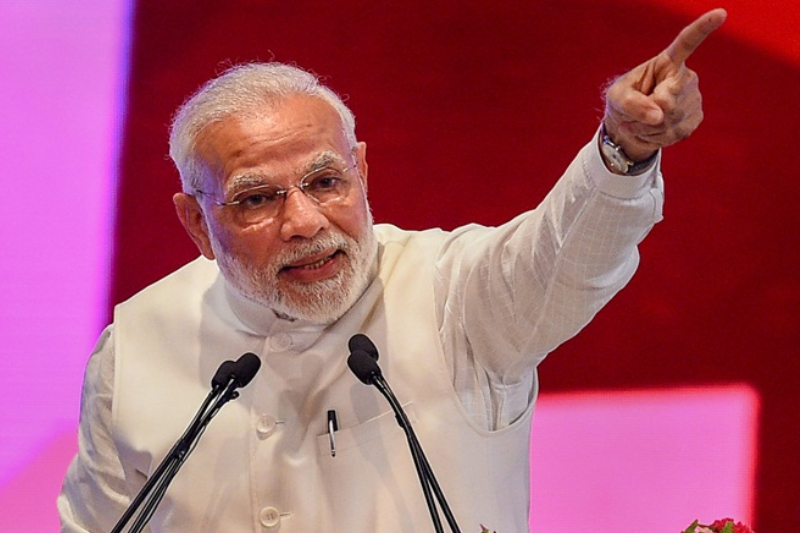 Prime Minister Narendra Modi on Sunday while addressing the Uttarakhand Investor's summit said, India would be seen a big transformation in the coming decades as we are marching towards a new India. PM Modi also said, "India is witnessing rapid economic and social changes and the new India would prove to be a catalyst for global development."
Since, India was awarded the 'Champions of the Earth' by the United Nations. The prime minister said that, India is headed towards becoming a global leader in the use of renewable energy and by the year 2030, Fourty percent of the electricity will be produced using non-fossil fuel resources in India.
Ahead of Uttarakhand investor's summit, Chief Minister Trivendra Rawat told reporters that memoranda of understanding (MoUs) worth Rs 75,500 crore had already been signed,including an investment proposal worth Rs 27,000 crore in the solar power sector, Rs 14,000 crore investment in the health sector, Rs 11,000 crore investment in the manufacturing sector, Rs 13,000 crore investment in the tourism sector, Rs 5,500 crore investment in the IT sector, and Rs 5,000 crore investment in the food processing sector.
While addressing the summit, the prime minister said, every major country around the world expecting that India would become a driving engine of the world's developmental growth in the coming decades. He said, "India's economy had stabilised over the last few years. Fiscal deficit had come down, inflation was under control and the middle class was rising."
While talking about the mountainous state, he said the state has all potential to become an organic state and work in this regard has been launched through cluster-based organic farming. "Be it nature, adventure, culture, yoga or meditation, Uttarakhand tourism is a complete package and an ideal destination," he added.
PM Modi also urged investors to "make in India not only for India but for the whole world." Investors from Japan, Czech Republic, Argentina, Mauritius and Nepal are participating in the two-day summit that will conclude on Monday with the closing session being chaired by Union Home Minister Rajnath Singh.
Also read: Naxalism will be fully eliminated from country in 3-year, says Home Minister Rajnath Singh