Watch: Atal Bihari Vajpayee hugging Narendra Modi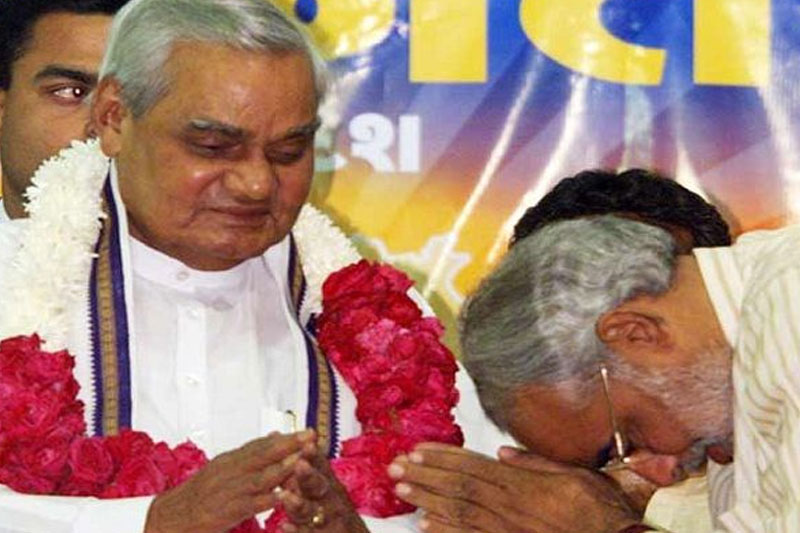 Prime Minister Narendra Modi's proximity with Bharat Ratna awardee Atal Bihari Vajpayee is well known. Though the later is no more, the bonding between the two is an inspiration for all of us. Modi, who received a hug from Vajpayee once, termed him as his political guru. In one the old video where Vajpayee was seen hugging Modi at the BJP headquarters, is becoming viral after the former passed away on Thursday.
In the video, Modi was seen hugging Vajpayee ji – three-time former Prime Minister of India – at the BJP headquarters during a programme. Along with Vajpayee and Narendra Modi, several other prominent leaders like Pramod Mahajan participated. Other senior leaders could also be seen in the video, where Vajpayee could also be seen patting on Modi's back and smiling at him.
As Vajpayee ji breathed his last at 5.05 pm at AIIMS in the national capital today, here is a video reminding his bond with current Prime Minister Narendra Modi.