I have two variations of googly: Yuzvendra Chahal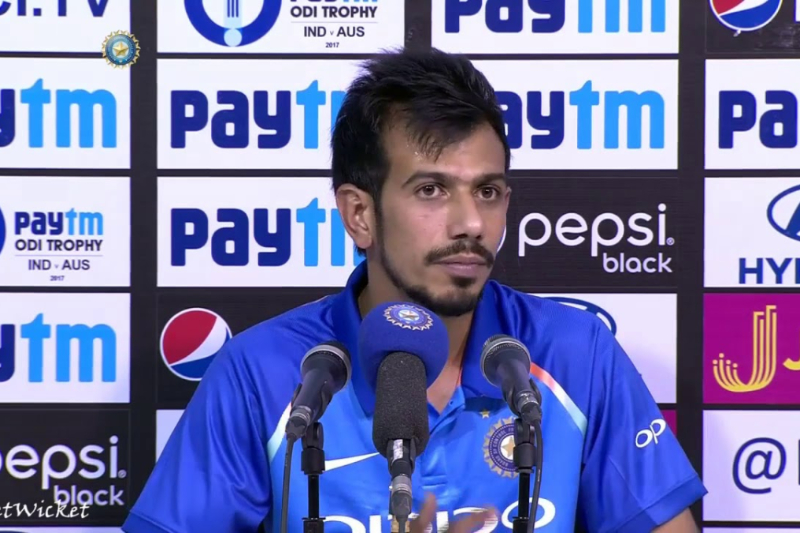 Subcontinent teams have always produced good quality spinners. The likes of Muttiah Muralidharan, Saqlain Mushtaq, Anil Kumble and many other world class spinners have stamped their authority on world arena. They troubled many high class batsmen with the variety of googlies and loads of wickets under their belt.
Yuzvendra Chahal recently entered the Indian International circuit majorly based on his performances in the Indian Premier League. He has been a very good friend to Indian skipper Virat Kohli as they play together for Royal Challengers Bangalore since a very long time. And undoubtedly he is a high class spinner who understands the aspects of spin bowling.
Also read: India commence long tour with T20 against Ireland
The leg spinner has never been afraid of tossing ball up to the batsman in crunch situations. With the high risk of getting hit out of the ground comes the possibility of a wicket and that has always been mantra of the 27 year old. Yuzvendra Chahal had a roller coaster ride in South Africa where he was taken to the cleaners in one match and on the other hand he played a match winning role.
On the eve of India's T20 match against Ireland, Yuzvendra Chahal said that he has had immense improvements in his game. He mastered the skill of bowling variety of googly balls that can prove to be a game changer at any stage of the tournament. He says that England spinners getting the better of Australian batsman was a great motivation but their batsman may not achieve what they did against a depleted Australian team.
He added that he along with Kuldeep Yadav look to dismantle the opposition by going for wickets and not taking the defensive route. Witnessing the hot and sunny climate like that in India gives him immense pleasure and he aspires to bowl well in home like conditions.
This is the first time Yuzvendra Chahal will play in English conditions. And the variety of googlies will surely come in handy.