Dissent in Gujarat Congress ranks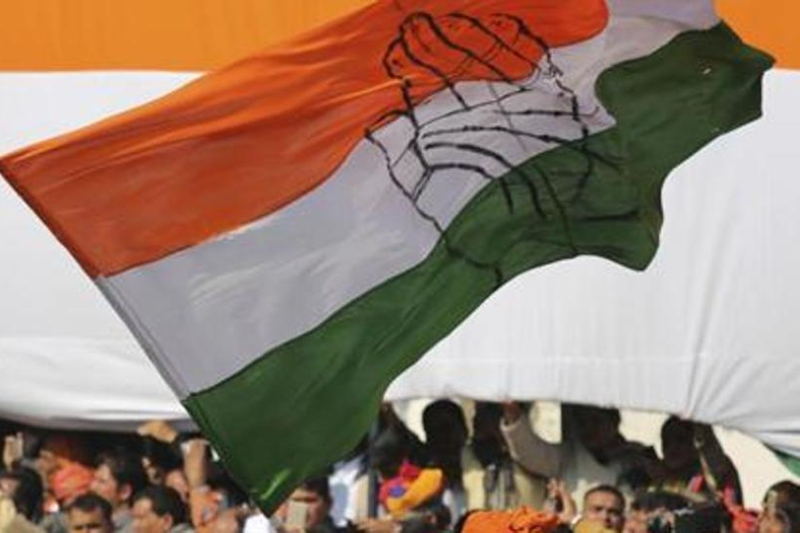 The tension in Congress's Gujarat unit was on its peak as some senior legislators expressed their unhappiness with the leadership in the state. Workers resigned the day after the party declared the names of its presidents for at least 10 districts.
Workers in Ahmedabad stormed into the party's headquarters in Paldi area of Ahmedabad and disrupted a press conference by the president of the Gujarat unit, Amit Chavda. They also destroyed the ground floor of the president's office.
Congress spokesperson Manish Doshi urged the workers to put a united front. He said, "I appeal to the workers to put a united fight against the BJP (Bharatiya Janata Party) when the people have lost faith in it".
Party President Rahul Gandhi's remarkable performance in the last year's assembly elections by winning 77 of the total 182 seats was an attempt to revamp the party with young leaders in the state ahead of the 2019 Lok Sabha elections. It was the first time since 1995 that Congress won this big.
The news came on a day when BJP President Amit Shah is in Ahmedabad to begin the preparations for the Lok Sabha elections, which is less than a year away.
"Not with the party, I am unhappy with state leadership,'' Congress' Saurashtra strongman Indranil Rajyaguru said on Tuesday.
Kunwarji Bawalia, who was one of three senior leaders from Saurashtra with Vikram Madam and Javeed Pirzada to express their disappointments with the state of affairs in the party, also created further stir on Tuesday with his surprise visit to Ahmedabad when Shah was around.
Soon after the party declared its presidents, the former MLA, who unsuccessfully contested the 2017 assembly elections against chief minister Vijay Rupani, resigned from all posts on Monday night.
Many workers from Rajkot also proffered their resignations on Tuesday.
(Also read: Rahul Gandhi bats for a united opposition for 2019 elections )
Image Source – HT