David Dhawan Denies Rumors of Varun Dhawan and Natasha Dalal Tying The Knot
David Dhawan: "How many dates and venues will I hear for my son's wedding?"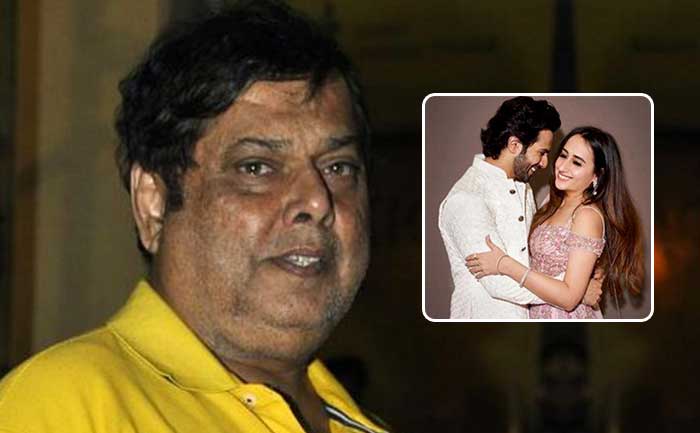 Varun Dhawan and Natasha Dalal have been a relationship for quite some time now and speculations of their marriage are propping up everywhere. First, there were reports from sources that Varun and Natasha will tie the knot in 2019. While that didn't happen, the latest in this line of rumors was the report that the two will tie the knot in Goa this summer.
However, David Dhawan has rubbished any such rumors. He has said that the decision to get married is entirely on Varun and Natasha and the rumors circulating are not true.
He spoke to IMWBuzz portal, saying, "Not again. How many dates and venues will I hear for my son's wedding? Every week I am told where and when Varun is getting married. They know it better than me. No, this latest date and venue are not true at all. You and I have been friends for years. When Varun gets married, I will personally call you up. Don't believe what you read. My wife and I will be happy, whenever it happens."
Considering David Dhawan's statement it does not look like the lovebirds are in any hurry to tie the knot.
However, Varun and Natasha are very much in love. Varun spoke about her on Karan Johar's chat how saying, "I'm with her (Natasha) because she has her own individuality, she has her own voice which is super strong with things she wants to do and things she wants to achieve in life. And, as her partner, that is something I want to support, you know. I have known her, we were in school together. We were just friends, we weren't dating then. But since day one she has been supportive of my dreams and it has to be the same. It has to be equal from my side. From my side, I have to be supportive of her dreams also, or what she wants to achieve, or what she likes. Eventually, I think as a couple you want to evolve together."
Last year the couple was spotted with Anushka and Virat Kohli in Switzerland on their New Year holiday.
ALSO READ: Ranbir Kapoor And Alia Bhatt To Tie The Knot In Kashmir?