Vasundhara Raje: Mob-lynching – a crime that needs to be punished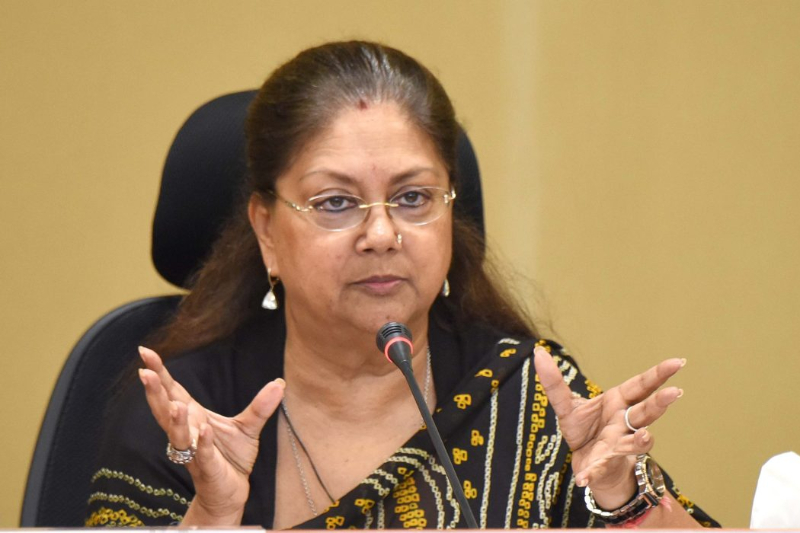 Rajasthan Chief Minister Vasundhara Raje on Tuesday said that mob-lynching is "murder and should be looked at like a crime that needs to be punished".
"Lynchings are like murder, which is not a good thing. None of it is a good thing. I don't think we should look at it as a separate or a special matter. It is a murder and if something like that happens then it's a law and order problem and it has to be judged by how it was taken care of," Vasundhara Raje told NDTV's Prannoy Roy.
Defending her administration, which has been accused of going easy on the attackers rather than those targeted by the mobs, CM Raje said, "Law and order was taken care of immediately."
Isn't it more than just murder, with a religious or hate aspect, the Chief Minister was asked. "Yes, but it's a crime and I would like to look at it, in fact it is meant to looked at that way because anyone who commits a crime like that is meant to be punished and has been punished,"  she answered.
When Prannoy Roy asked to share her regrets or concerns, the Chief Minister said, "I am not worried or unhappy about anything. We've gone according to programme, I mean we should be able to make a good statement."
She was also asked to comment on her party boss, BJP president Amit Shah, saying that her work had not been publicized. "…it's true…The fact is that we have worked doggedly for five years. But honestly there is a failure, as far as I am concerned. I am not a great PR person."
The chief minister also emphasized that the BJP would end Rajasthan's tradition of oscillating between the two main rivals, the BJP and Congress, every five years, by winning a second straight term.
The Assembly elections in Rajasthan will take place on December 7 and the results will be announced on December 11, along with four other states.
Also Read: Rajasthan Assembly elections: Correcting Congress mistakes was my destiny, says PM Modi