AgustaWestland case: Alleged middleman Christian Michel to be produced in court today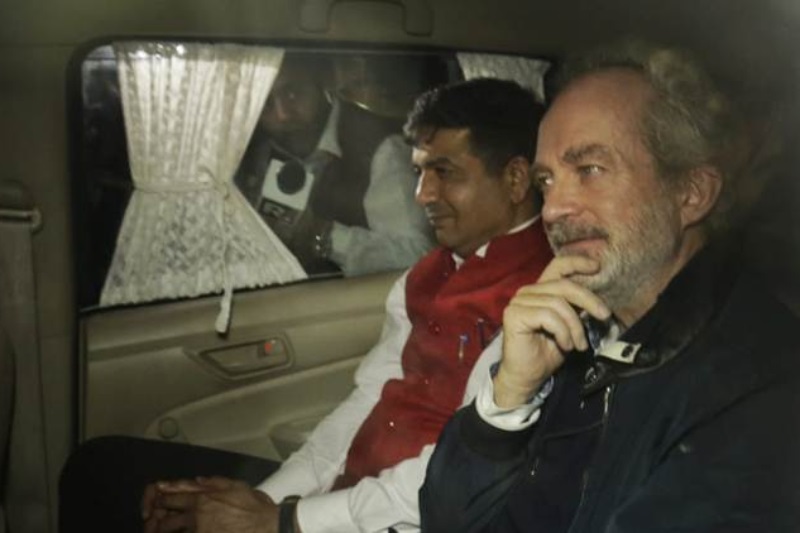 Christian Michel, an alleged middleman in the Rs 3,700 crore AgustaWestland chopper deal, who was extradited from Dubai has finally arrived in New Delhi on Tuesday late night.
According to NDTV, Michel arrived on a private flight from Dubai. Soon after landing at Delhi Airport, Michel was taken to CBI headquarters. CBI officials reportedly questioned Christian Michel at the headquarters at night. He will be produced in a court today. The CBI said Michel's extradition took place under the guidance of National Security Advisor Ajit Doval.
It is to be noted that Michel's extradition came through after foreign minister Sushma Swaraj spoke to her United Arab Emirates or UAE counterpart Abdullah bin Zayed in capital Abu Dhabi.
India is investigating charges that Michel, a British national, organised bribes to push a Rs 3,600-crore contract for VVIP helicopters to be purchased by top Indian leaders. The AgustaWestland case involves a deal to purchase 12 luxury helicopters for use by President, Prime Minister, former prime ministers and other VIPs.
In the deal that was signed on February 8, 2010 the agency has alleged that there was an estimated loss of Euro 398.21 million (approximately Rs 2,666 crore) to the exchequer for the supply of VVIP choppers worth Euro 556.262 million.
Importantly, Christian Michel was arrested in February 2017 on the basis of an Interpol notice and was out on bail.
Also Read: AgustaWestland case: Alleged middleman Christian Michel to be extradited tonight