Here's What Vidya Balan Says About Sushant Singh Rajput And Current Scene In Bollywood
'Shakuntala Devi' Actress, Vidya Balan Says That, "Let Sushant Singh Rajput Really Rest In Peace"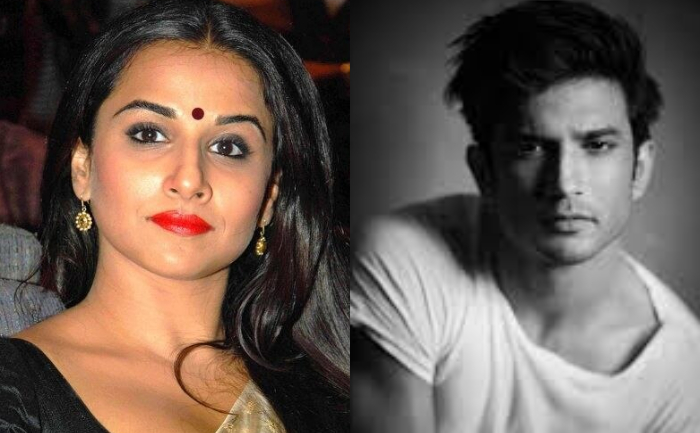 Bollywood actor, Sushant Singh Rajput's untimely demise left us all in a big shock. Mumbai Police is currently carrying out the investigation and they have interrogated a number of celebs so far. Kangana Ranaut and few others are demanding for a CBI inquiry. The CBI inquiry debate led celebs towards blaming each other, as Taapsee Pannu, Swara Bhasker, Anurag Kashyap and Kangana could be seen tweeting about each others. Vidya Balan who is currently gearing up for the release of her film, 'Shakuntala', says that "Let Sushant Singh Rajput really rest in peace" in her recent interview, shedding the light upon current scenario in Bollywood. 
In a recent interview with CinemaExpress, Vidya Balan was caught candid and she spoke about her upcoming film and also about Sushant Singh Rajput's death as well as current situation in B-town. She said, "With Sushant Singh Rajput passing away, people who felt wronged, ignored, there was a sense of identification with him."
"Now the point is rightly or wrongly we do not know, because we do not know why he took the step he did. To show respect is to keep quiet. To speculate is… people can come up with all sorts of theories and that's unfair to him more than anyone else, and his loved ones, who're probably grieving," she stated.
The actress added stating, "But no one can be blamed if someone decides to take their own life. Let him really rest in peace."
For more such updates, stay hooked on to The Live Mirror.
Also Read: 'Pass Nahi Toh Fail Nahi': Vidya Balan Offers Motivation And Explains Students The Joy Of Maths