'I am not fugitive offender, I live abroad as NRI', Vijay Mallya to Court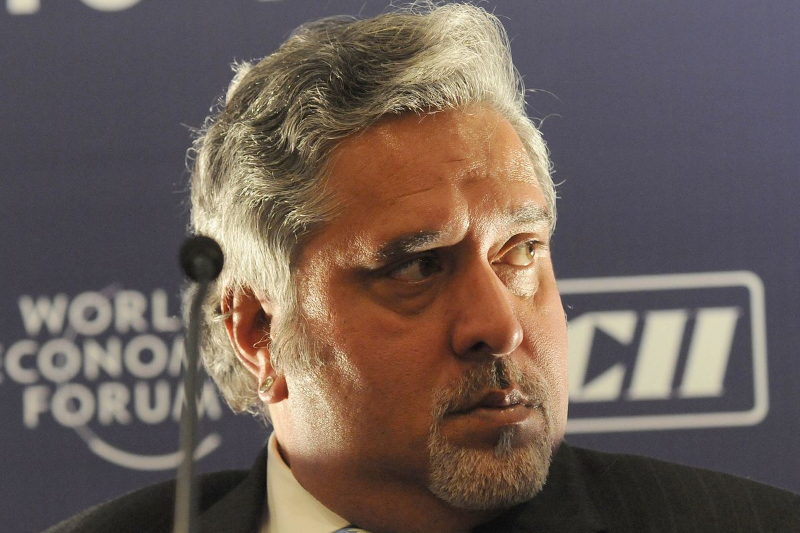 While responding to Enforcement Directorate's (ED) application under Fugitive Economic Offenders Act 2018, business tycoon Vijay Mallya said he is not a fugitive, he lives abroad as NRI. While, after his claim, ED's attempt to declare him fugitive seems to be a distant dream.
Liquid Baron has reportedly challenged the constitutional validity of several sections of the Act and said, he has made comprehensive settlement offers to the consortium of banks under the State Bank of India, to whom he had defaulted in the year 2016.
Apart from this, Mallya also raised a serious question saying, his matter should be sent to high court and let the court decide while, the current proceeding to stay in the meantime.
Mallya asked, how can a person be called fugitive?  He explained, If you have to declare a person a 'fugitive' it is necessary for him to have left the country to avoid any criminal proceedings. He further said, he is an NRI, so how can it be said that he left the country to avoid the clutches of Law, since he was officially allowed to live as NRI.
He also said, the offence committed by him defaulting loans of more than Rs 9,000 cr, was allegedly committed before the law came into effect, so its provisions cannot be applied retrospectively to him.
The ED was 'depriving creditors', like the public sector banks who were lenders to Kingfisher Airlines (KFA) and KFA employees claiming salaries. He said,  "It is submitted that despite continuing efforts over the last two to three years to repay the public sector banks by the disposal of assets… the ED has opposed the application."
When asked, ED's pleas, he said, he has been cooperating with the authorities in the United Kingdom in extradition proceedings. He also submitted himself to the jurisdiction and process of the UK courts, a process invoked at the behest of the government of India. The judgement of his extradition is expected in December this year. 
The court on Monday directed the ED to file its reply by September 28 to Mallya's plea and also a petition filed by the SBI seeking to intervene in the matter.
Also read: Rahul Gandhi alleges CBI Officer who helped Vijay Mallya flee