Moeen Bhai aka Vijay Varma to be seen in Hrithik Roshan starrer, Super 30
He will be in a cameo role in Super 30.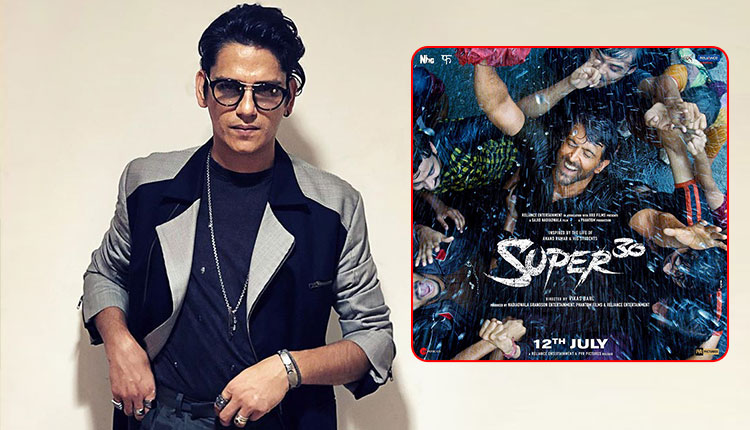 Vijay Varma is no doubt a terrific actor and with Gully Boy, he has proved his mettle in acting. With the role of Moeen Bhai, he has won millions of hearts. Now, he will be seen in Hrithik Roshan starrer Super 30. Yes, you heard it right! He will have a cameo role in the movie.
When the makers approached Vijay to do a cameo in Super 30, he was very ecstatic to be part of this film because of the amazing cast of the film including Hrithik Roshan and Pankaj Tripathi. Vijay has been an admirer of Hrithik and has loved his work over the years. Not much of the role description could be said at the moment as its being kept under the wraps.
Speaking about it, Vijay said, "While I can't say much about the part, what I can tell is that when I heard the story of super 30 and about Anand sir who literally changed so many lives I knew I wanted to be a part of this story."
Talking about Super 30, it is the biopic of Anand Kumar. Hrithik will be seen in the role of a mathematician, Anand Kumar who trains students for IIT-JEE in Bihar. The trailer of the movie is releasing today and the movie is releasing on July 12.
On the movie, Hrithik said, "Super 30 is something that talks about the power and the value of education and teachers. And, I think that is another place where I think there is a similarity between China and India as both these countries give a lot of respect to teachers. The teachers form the top of the societal chain in both these worlds."
Also Read: Hrithik Roshan Inspires Youngsters With New Poster Of Super 30