Vikings Season 6 Clip Teases The End At Comic-Con@Home
Vikings will return for the second half of the sixth and final season of the series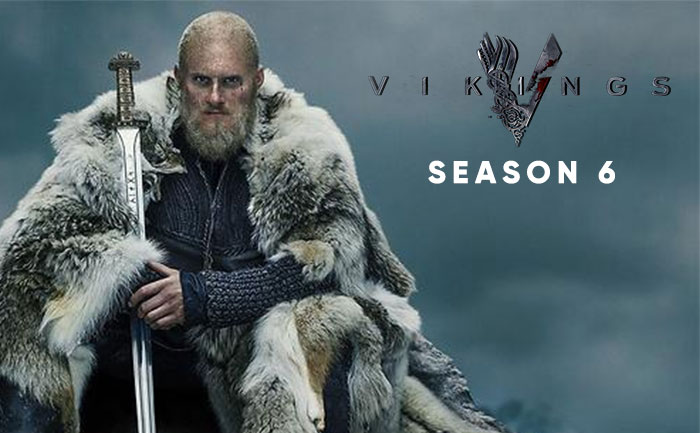 Fans of hit History series Vikings can rejoice as a new look for season 6 was unveiled at Comic-Con@Home today. In addition, cast members Travis Fimmel, Katheryn Winnick, Alex Ludwig, Clive Standen, Jordan Patrick Smith, and writer/creator Michael Hirst, discussed their favorite moments from the past seasons. Moreover, they also discussed their favorite fan interactions in the panel moderated by TV Guide's Kate Hahn.
Vikings will return for the second half of the sixth and final season of the series. However, an official date for the release has not been announced yet. Last season Vikings reached 25.2 million total viewers. Michael Hirst, creator, writer and executive producer of the hit series is happy that they were able to accomplish so much in such a short time. However, he is also sad to see the show go.
"I always knew how Vikings would end and, after 89 episodes, I truly believe the saga of Ragnar Lothbrok and his sons has been told and we are leaving our beloved fans with the proper and definitive ending they so deserve. Although it is bittersweet there are still 20 episodes left and the most ambitious and intensely emotional episodes are still to come."
This season the Vikings will continue to take over Scandinavia. It will also see Ubbe (Jordan Patrick Smith) and Torvi (Georgia Hirst) travel to Iceland. They will uncover the mystery circling around Floki's (Gustaf Skarsgard) disappearance. Meanwhile, Hvitserk (Marco Ilso) will pursue his personal vendetta against Ivar.
'Vikings' is a critically acclaimed series from creator and writer Michael Hirst. It is a family saga that tells the remarkable tales of the lives and epic adventures of the raiders and explorers of the Dark Ages. A Netflix spinoff named Vikings: Valhalla has already been announced.