Virat Kohli and Anushka Sharma Mourn Death Of Their Pet "Bruno"
Anushka Sharma And Virat Kohli Bid Adieu To Their 11 Year Old Beagle Bruno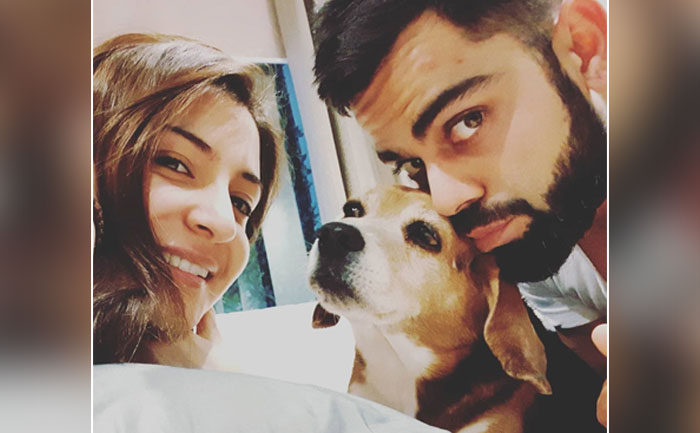 Anushka Sharma and her cricketer husband Virat Kohli are dog lovers is no secret! They not only own beautiful pets of their own, but have also been seen showering love on other furry buddies. Unfortunately, Anushka and Virat had to bid a final adieu to their pet dog today.
Anushka Sharma and Virat Kohli's adorable doggo, Bruno, has passed away and the couple is in mourning. The canine has been a part of Kohli's family for the past 11 years. The couple shared the sad news on their social media handles with a heartfelt message.
The actor wrote in her caption, "Bruno ♥ RIP." The picture shows the couple posing with the Beagle.
Sharing his picture on Instagram Virat Kohli wrote, "Rest in peace my Bruno. Graced our lives with love for 11 years but made a connection of a lifetime. Gone to a better place today. God bless his soul with peace 🙏❤️"
Anushka and Virat's pet dog Bruno has often been seen in Virat's workout videos. He was more than a family for the couple. Virat would love to pamper his dog with treats. He would take him out for walks and even for runs on a daily basis whenever he was not playing. He would even feed Bruno himself. Virat often posted pictures of Bruno on social media. He recently adopted 15 stray dogs at Charlie's Animal Rescue Centre (CARE), in Bengaluru.
Virat and Anushka also have another pet dog Dude who has been living with the actor for many years.
Also Read: Anushka Sharma Birthday: When Aditya Chopra Told Her She Wasn't 'The Most Good-Looking Girl'