Virat Kohli fined for breaching ICC code of conduct
Virat is fined 25 percent of his match fee for excessive appealing during the match against Afghanistan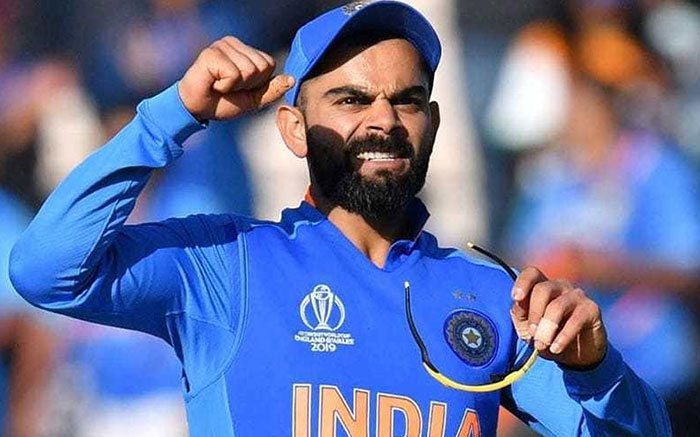 Indian cricket team captain Virat Kohli has been fined 25 percent of his match fee for excessive appealing during the match against Afghanistan on June 22 in Southampton. He appealed in an aggressive manner to the umpire Aleem Dar for a leg-before decision against Afghanistan. Virat has received one demerit point on his disciplinary record as he was found guilty of breaching Level 1 of the ICC Code of Conduct.
In a statement released by ICC, it was stated, "Kohli was found to have breached Article 2.1 of the ICC Code of Conduct for Players and Player Support Personnel, which relates to 'Excessive appealing during an International Match'."
This is not for the first time Kohli has got the demerit point. Earlier on January 15, 2018, he got the first one during India's Test series against South Africa.
Virat has accepted his offence and there will be no formal hearing as he has accepted the sanction from match referee Chris Broad. The charges were raised by on-field umpires Aleem Dar and Richard Illingworth, third umpire Richard Kettleborough and fourth official Michael Gough.
Kohli has to be careful from now onwards because if the demerit points exceed to four or more in 24 months, it will lead to suspension points and he will be banned.
India won the fourth World Cup match against Afghanistan on June 22. They will play against West Indies on June 27 at the Old Trafford Stadium in Manchester.
For more updates on World Cup, stay tuned to our space.
Also Read: Rohit Sharma Fined For Violating The IPL's Code Of Conduct