Virat Kohli placed ninth on Instagram Rich List 2018; Cristiano Ronaldo on top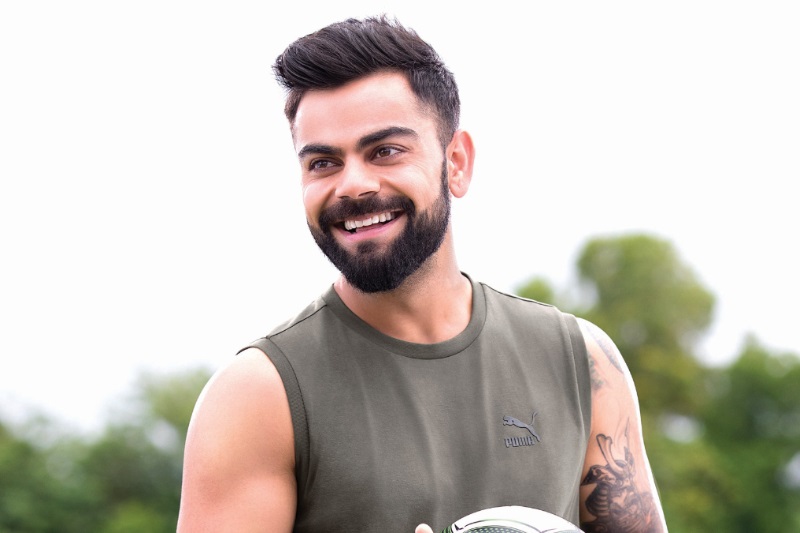 Virat Kohli's incredible performance has not only seen him surge ahead as one of the best batsman of this generation but has also increased his brand value. The Indian captain is ranked ninth in an Instagram Rich List overtaking the world's highest-paid sportsperson, Floyd Mayweather and NBA superstar Stephen Curry.
The list released by Hopper HQ.com, an Instagram scheduler, is based on how much brands have to shell out for a single sponsored post in social media. It had also taken into account the number of followers of each celebrities, their average engagement and frequency of posts.
As per the list, Kohli, who has a fan base of 32.2 million can charge up to USD 120,000 (Rs 82,45,000) for a single sponsored post, which is more than Mayweather and Curry. Although ranked ninth in the athletes list, the 29-year-old however is placed 17th in the overall list which is topped by model and entrepreneur Kylie Jenner, who earns a million dollar per post.
Also Read: Cristiano Ronaldo is biologically 20 year old, unveils Juventus Medical
The sports list is headed by Portuguese footballer Cristiano Ronaldo, who with a fan base of 136 million followers, earns $750,000 per post. He is followed by fellow footballers Neymar ($600,000), Lionel Messi ($500,000), David Beckham ($300,000) and Gareth Bale ($185,000) who completes the top five.
Zlatan Ibrahimovich, Luis Suarez and UFC fighter Conor McGregor are the next three, followed by Kohli, Basketball player Curry and boxer Mayweather in the top 10.
Also Read: Mitchell Johnson retires from Australia's Big Bash League
In the overall list Selena Gomez, who was the top-placed women celebrity last-year, has slipped down to second, while Jenner's half-sister Kim Kardashian is at four.
Meanwhile, Kohli at the moment is gearing up for his toughest captaincy test as India lock horns with England in a five-match Test series starting August 1, at Edgbaston. He will be aiming to become just the fourth Indian captain after Ajit Wadekar (1971), Kapil Dev (1986) and Rahul Dravid (2007) to win a Test series on English soil.
India have so far won just three out the 17 Test series played in England in the last 86 years.